EXARC, the ICOM affiliated organization for Archaeological Open-Air Museums, Experimental Archeology, Ancient & Traditional Technology and Interpretation & Education, has increased its online presence with a new monthly series called #FinallyFriday.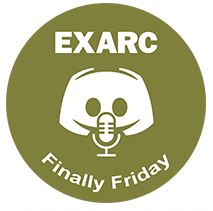 This is an open access online forum for interaction between EXARC members and others interested to discuss various subjects and have a true "coming together" despite the distance.
The free meetings are hold every last Friday of the month. In these occasions two EXARC members discuss about a specific topic put it in different perspectives.
People can take part in the discussion, asking questions and presenting their take on the subject. After the discussion, EXARC specialists go live in an interactive session with those who tuned in.
Last Friday 24th April, the #FinallyFriday focused on the study of food in the past; in particular on the technology, ingredients, and rituals surrounding bread.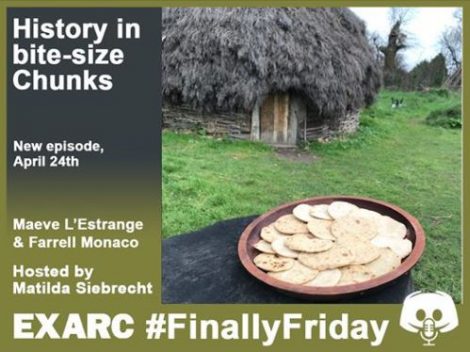 The title was: History in bite-size Chunks.
To speak about the topic were called Maeve L'Estrange, PhD specialised in research relates to food, culture and identity in Ireland, and Farrell Monaco, an experimental archaeologist and food-writer whose research centres on food, food preparation, and food-related ceramics in the Roman Mediterranean.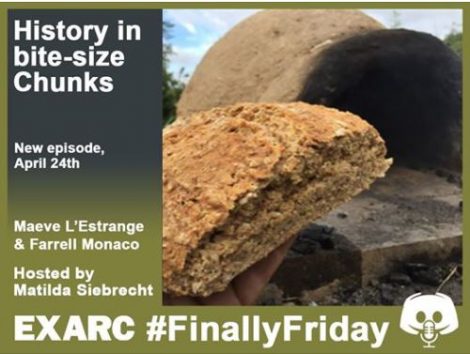 The speakers providing insights into the benefits and difficulties of using an experimental archaeology approach, discussed their research of bread making in the Roman Mediterranean and in Medieval Ireland.
#FinallyFriday: everybody interested in finding out some of the specialisations of archaeology can join next meetings.
Check out https://exarc.net/finallyfriday for details.