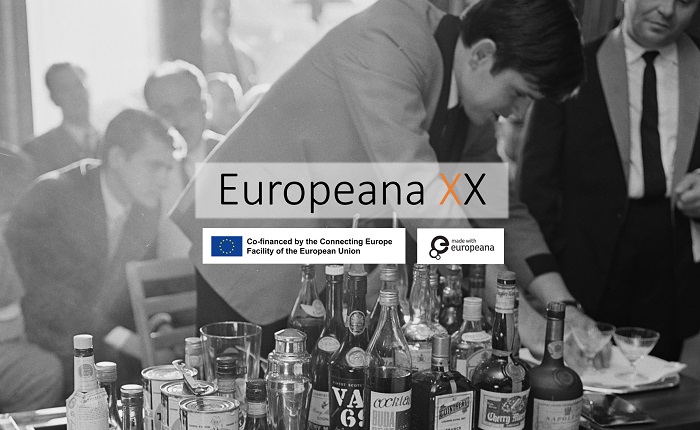 img. credits: Fortepan via Europeana.
A new CEF funded project has just started, and the kick-off meeting was celebrated in Hilversum on 5-6 March 2020, hosted by project coordinator the Netherlands Institute for Sound and Vision. It was a lively and productive event with presentations, discussions, planning, and various groups activities, in the lovely Institute's building. Some of the partners representatives could not travel to Holland and a direct streaming was therefore set up, which guaranteed inclusive participation.
In this project, 5 Domain and Thematic Aggregators join forces with technology and educational partners, to stimulate reflection and debate on European recent history, and to improve and enrich Europeana.eu, the European digital library. Overarching theme: the 20th century as a gamechanger, whose impact on society is extensively documented in photographs, audiovisuals and other types of media.
We're heading for…
a new Thematic Collection in Europeana.eu with compelling editorials
100.000 new high quality records
smart tools to support curators
machine translation and semantic enrichment to hundreds of thousands of Europeana records
an online and on site outreach strategy
Download a presentation by Sofie Taes (KU Leuven), Berlin 19/2/2020 – PDF, 6 Mb
Partners
Netherlands Institute for Sound and Vision
Istituto Luce Cinecittà
Filmoteka Narodowa Instytut Audiowizualny
KU Leuven
DFF Deutsches Filminstitut Filmmuseum
Catwalkpictures
European Fashion Heritage Association
PHOTOCONSORTIUM
Europeana
NTUA National Technical University of Athens
Pangeanic
Noterik
Technische Informationsbibliothek
ThinkCode
Jewish Heritage Joods Historisch Museum
Anacode
---
The project Europeana XX is co-financed by the European Union in the framework of CEF Connecting Europe Facility Programme under GA n. INEA/CEF/ICT/A2019/1932087.