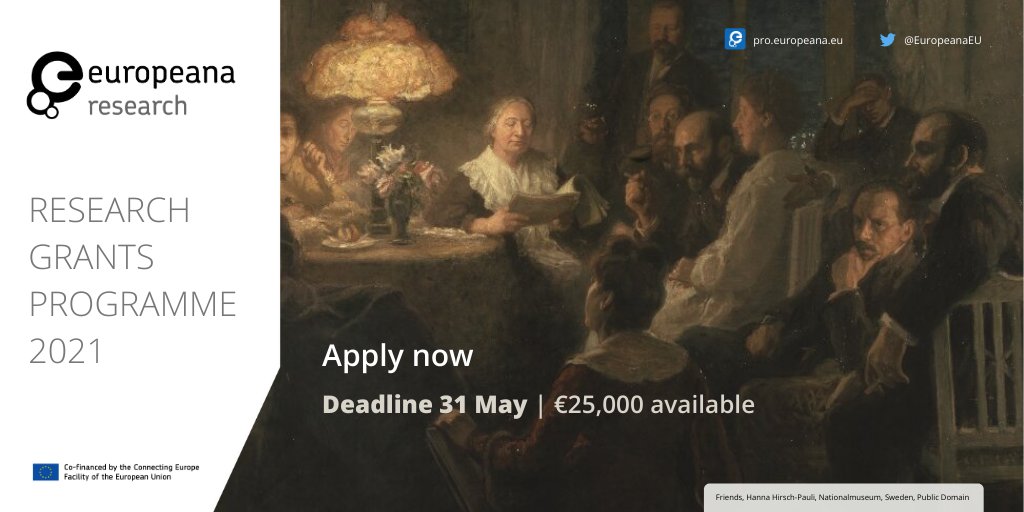 The Europeana Research Grants Programme is intended for cultural heritage and/or research institutions, comprising universities and foundations. The theme for 2021 call for proposal is Crowdsourcing & Research, with a focus on encouraging cross-sectorial collaborations.
While crowdsourcing is generally meant as a participatory method underpinning Citizen Science, we aim to move beyond this concept and consider the role that researchers can play both as contributors to crowdsourced projects and reusers of digital resources collected or enriched in this way.  As potential contributors of content, they may feel that their expertise is not adequately rewarded. As potential reusers of content, they may question its reliability.
Europeana welcomes proposals for events that can help focus issues related to crowdsourcing and find constructive solutions to them, especially if these solutions come out from recent or ongoing experiences. More generally, the proposals must be relevant by reference to the framework defined by the EU's strategies and programmes related to Research and Innovation. Possible topics include but are not limited to:
Participatory research focusing on cultural heritage (e.g Public History)

Data ownership, accountability and value in the context of crowdsourced research

Re-creation / Re-contextualisation

De-colonising of metadata

Community generated metadata

Post-custodial perspective
Proposals can address the field of cultural heritage in general or focus on one of its specific sectors (such as galleries, libraries, archives, or museums). They can also focus on challenges and opportunities for specific academic disciplines that use digital cultural heritage as a resource for research (for instance all the disciplines within the humanities, such as archaeology, history, linguistics, history of art and architecture).
Read more and apply: https://pro.europeana.eu/page/grants-programme