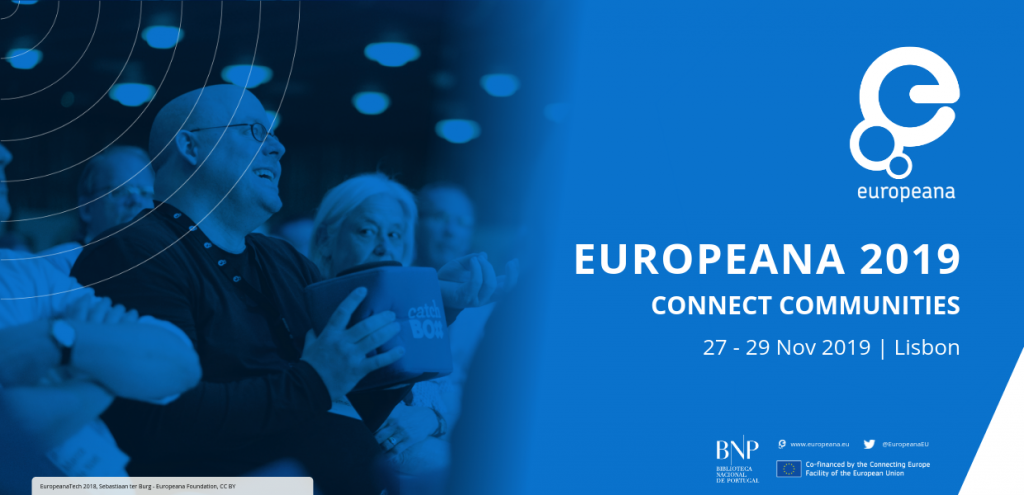 At Europeana 2019, you will have the opportunity to work with and learn from leading specialists, practitioners and researchers from across the world. The programme is being designed to enable you to learn new things, inform yourself and get inspired. How?
Attend workshops to learn new skills and approaches to implement in your job.
Hear the latest news, updates and use-cases surrounding the hottest topics in our sector.
Engage with the innovations and technologies that will transform the future.
Europeana 2019 is being held at the historic National Library of Portugal, Lisbon, whose vast and diversified heritage covers almost ten centuries of Portuguese history and culture.
Website, registration and programme: https://pro.europeana.eu/page/europeana-2019