The REACH project is pleased to announce the launch of the digital posters&videos gallery , joined by innovative and engaging contributions coming from resilient communities and the European Cultural Heritage network of social participation as a whole.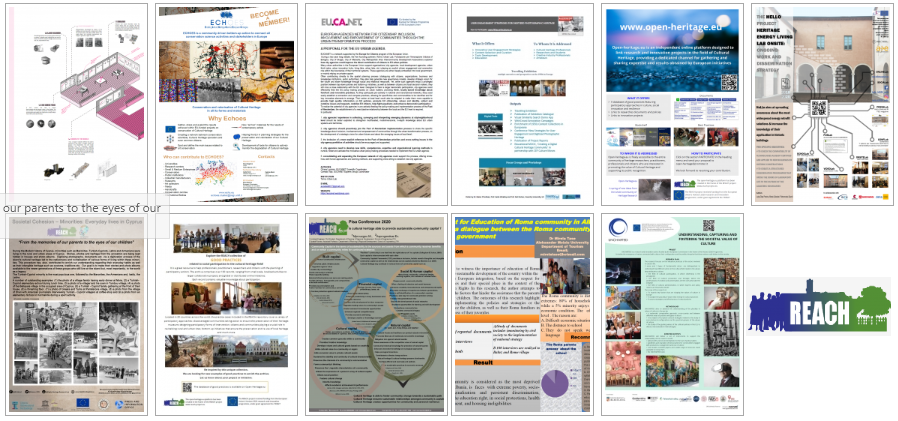 You can visit the gallery at the following links:
Digital Gallery – Poster Abstracts
Digital Gallery – Video Abstracts
Digital Gallery – Posters Mosaic
The contributions collected concern the following 5 topics:
Societal Cohesion – Minorities, Majorities, Groups: everyday lives, especially the excluded, marginalized, and right-wing minorities, the politics of nationalism and majorities
Societal Cohesion – legacies of imperialism/colonialism
Sustainability and Environmental/Ecological Responsibility: 'cultural landscapes' bringing together holistically natural and cultural heritage in the Anthropocene Age
Rapid Societal Change – Creativity, Authenticity, Audiences, Users and Emerging and Disruptive Technologies
Narratives, Place/place-making and Identity
You can still  participate with a poster and/or a video on the themes of participation in cultural heritage and resilience!
Click here and #participateinculture !
In light of the interest received by the initiative the REACH Consortium have decided to keep the call open until the end of the year.