Dancing Bodies in Coventry is a multimedia project that aims to start to document the legacy of dance in the city of Coventry. Funded by a Coventry University Group City of Culture Grant, the project is being run by Rosa Cisneros and Marie-Louise Crawley from C-DaRE (Coventry University). The team also includes filmmaker Maria Polodeanu, photographer Antony Weir and sound designer David Sherriff.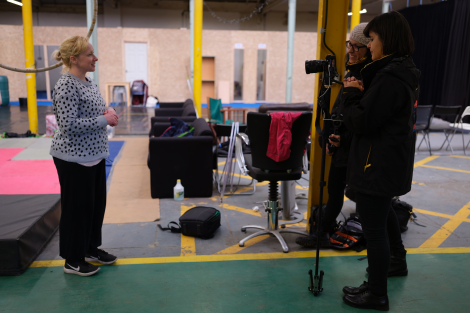 Sarah Worth director of Highly Sprung Performance Theatre Company (April 2019) Photo Credit: Antony Weir
The project is a number of films that will begin to cover the past, present and future of dance in Coventry, and a series of related podcasts, that will form an online archive focused on dance and begin to tell the story of dance in Coventry. The project also aims to go out into the city and creatively share these materials with a variety of communities.The project brings forward a range of dance artists, festival organisers, dance schools and local groups, and allows them to share their stories with the wider Coventry community.
Declan McHale from the Irish Dance Academy in rehearsal for the World Championships (April 2019) Photo Credit: Antony Weir
In such a way,
Dancing Bodies in Coventry aims to lay the groundwork for thinking about documenting the legacy of dance in Coventry and opens up conversations around Coventry's intangible cultural heritage
. This work contributes to
Coventry City of Culture 2021
as it aims to bring local voices to the forefront allowing several key stakeholders to benefit through the knowledge production and knowledge sharing of the project, especially in bringing forward 'lesser known' independent dance artists and voices that have previously been somewhat hidden.
Dancing Bodies in Coventry also feeds into ongoing conversations around dance, heritage and legacies that are taking place at C-DaRE and in the wider dance research field.
The films will feed into the CultureMoves project
(and especially the forthcoming  MOOC). Our hope is that an up-to-date Coventry dance archive can help inform this wider European project's thinking on dance's place within online archives as intangible cultural heritage.
Filming has been taking place in locations across Coventry throughout the months of April and May.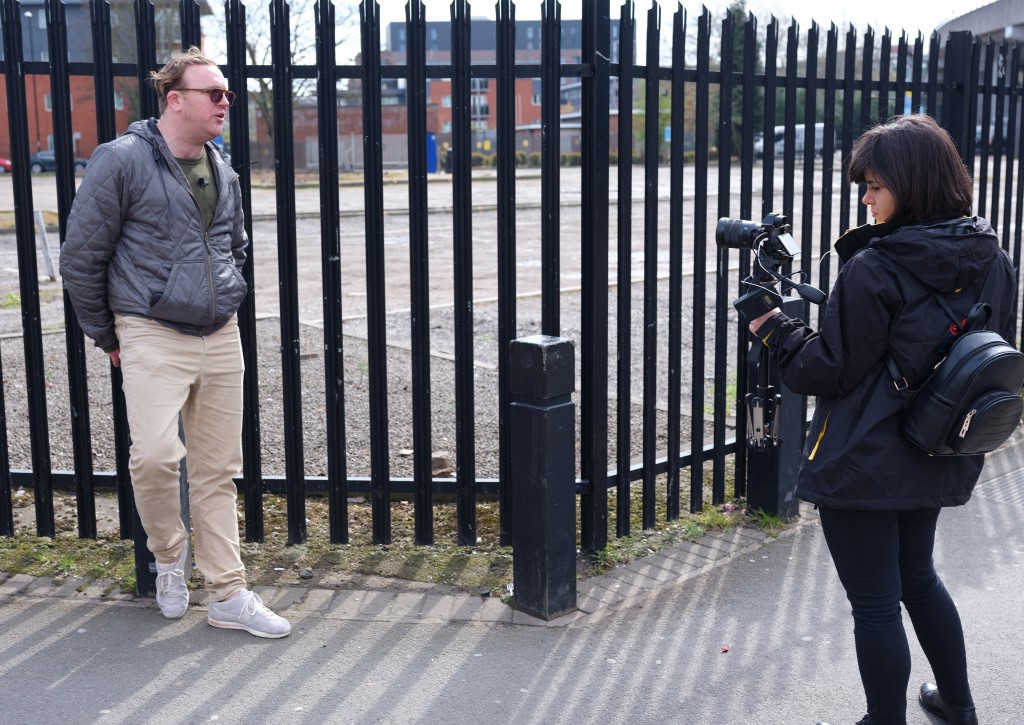 Adrian Dowling discussing ECLIPSE Club (April 2019) Photo Credit: Antony Weir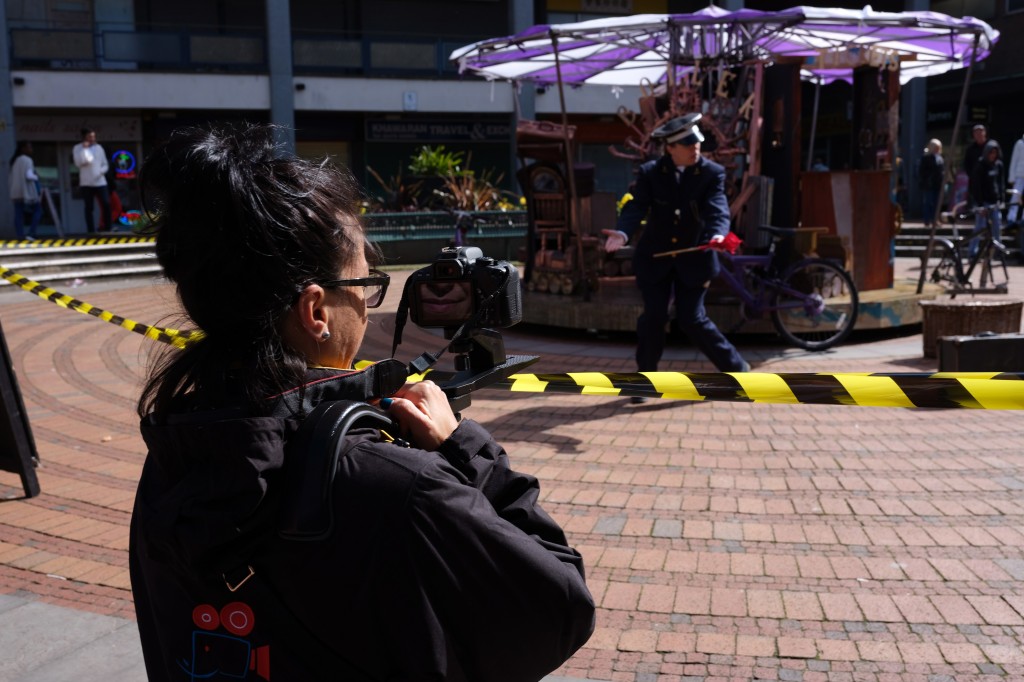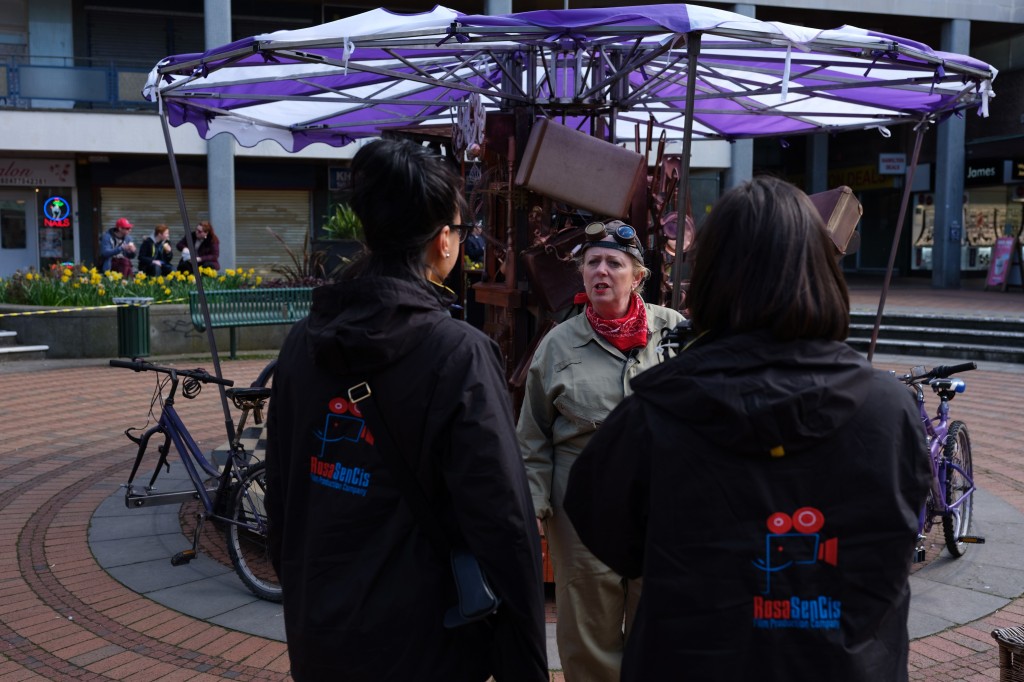 Imagineers Productions and Media Mania's "Venture" Performance Carousel (April 2019) Photo Credit: Antony Weir
To date, the operators have been moving through the city, finding out about site dance practice and uncovering the city's dance stories by interviewing and filming a range of artists and academics including: Declan McHale from the Irish Dance Academy, Adrian Dowling who is running the ECLIPSE Club reflections project, Lily Hayward-Smith, Jenna Hubbard, Ella Tighe, Flux Dance, Katye Coe, Natalie Garrett Brown and Emma Meehan from the Sensing the City project, Oliver Scott from Mercurial Dance, Jane Hytch and Kathi Leahy from Imagineer Productions, Sarah Worth from Highly Sprung Physical Theatre Company, Kate Lawrence from Vertical Dance Company, Sarah Whatley, and Coventry University's current dance undergraduates. The work encountered encompasses a variety of dance and movement forms including Irish traditional dance, flamenco, house music, physical theatre, vertical dance and more contemporary and somatic-based practices.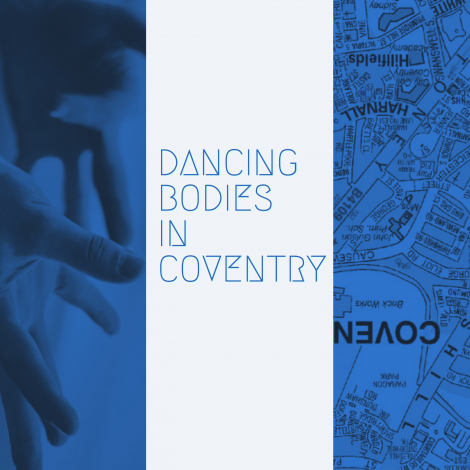 The project is now entering its post-production phase and completed films will be available online in July 2019. Watch this space!
For more information contact:
Rosa Cisneros
E: ab4928@coventry.ac.uk.
Twitter: @RosaSenCis
Marie-Louise Crawley
E: ad1803@coventry.ac.uk
Twitter: CrawleyMLC