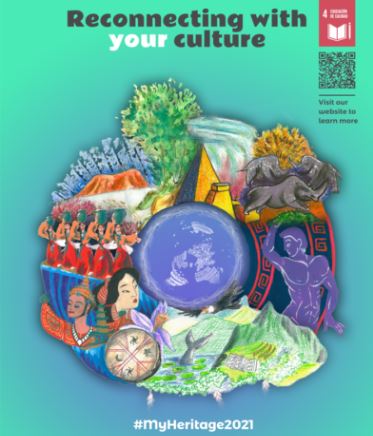 The edA (Esempi di Architettura Internationale Research Center) together with UNESCO University and Heritage activated a new international project titled "Reconnecting With Your Culture" in order to bring the younger generations closer to the theme of cultural heritage.
The concept from which this new project starts, is the centrality of the role of Culture to develop future perspectives capable of developing shared and participatory policies and foster the sustainable development of humanity.
To promote this centrality of Culture it is necessary start from the younger generations and the project is exactly addressed to children between 5 and 17 years old and to all schools in the world.
The youth, with the support of their teachers, are invited to explore the cultural heritage of their country and describe, also with drawings, their experience of knowledge in contact with the historical, artistic, and cultural heritage.
The project has launched a call to became " an Ambassador of Culture" and all participants will have the opportunity to display their proposals in a digital exhibition and ten will be selected for each category (5-10 years) and (11-17 years) to be published in a digital book OPEN ACCESS which will have international diffusion, then the book will be published in the EdAKids collection.
The project will start on the 1st August and a first presentation will be held in Lima (Peru) on July 31st.
Other presentations will follow in Latin America and then move on to Asia and Europe.
Everything is done through Webinars.
The call is here
Further information are here