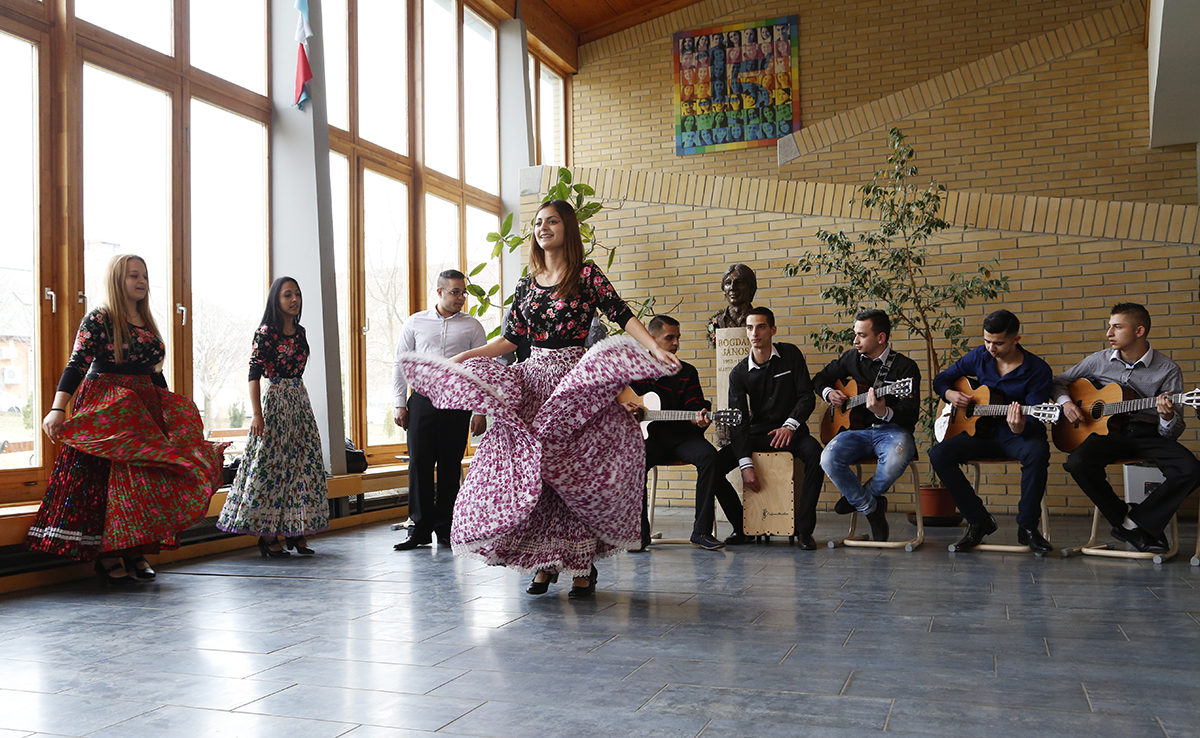 The upcoming local encounter of the Minority Heritage Pilot f REACH Project will be focusing on Roma intangible cultural heritage.
It is hosted by the Gandhi High School in Pécs, the first Romani high school which became a part of the National Register of Best Safeguarding Practices of UNESCO in Hungary.
Two other Roma heritage communities, listed as an element of Intangible Cultural Heritage in Hungary will be represented as well: the Nagyecsed Hungarian and Gypsy Dance Traditions and the Rajkó Orchestra and Art School.
Beyond the three UNESCO recognized organizations, experts and professionals from Roma culture heritage sector will join the event, such as instructors of the UCCU Foundation and professors from the Department of Romology at the University of Pécs. The meeting begins at the Kóstolda Roma Home Restaurant, which is not only important for getting to know the traditional Gypsy cuisine but also stands an important venue for the local Roma culture.