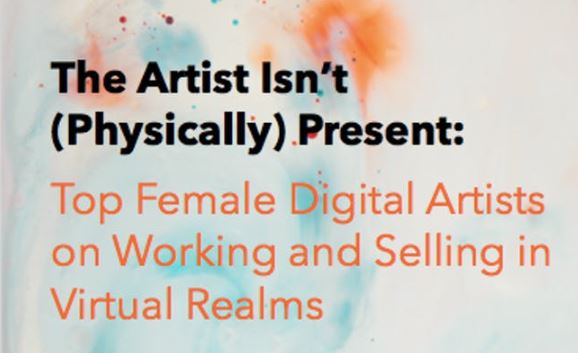 Thursday 13th June at Showfields, Manhattan, New York,  the interesting panel discussion "The Artist Isn't (Physically) Present: Women in Digital Art" took place to discuss why digital art, like other artistic format, continues to be dominated by male exponent although there are excellent female digital artists who work and sell in the virtual realms.
The debate was carried on by the artists Molly Soda, Claudia Hart, and Faith Holland,  prominent female artists and it was led by Poppy Simpson, head of content and curation at Meural.
The artists explained the complexities of working and selling their work and the ways in which they are building their digital art practice.
They talked about "their predictions for what a digitally driven and more inclusive art market might look like in the future," according to the organizers.
During the event, the works of the panelists were displayed on the Meural Canvas, a digital screen that collectors and consumers can hang in their homes to show a variety of visual art.