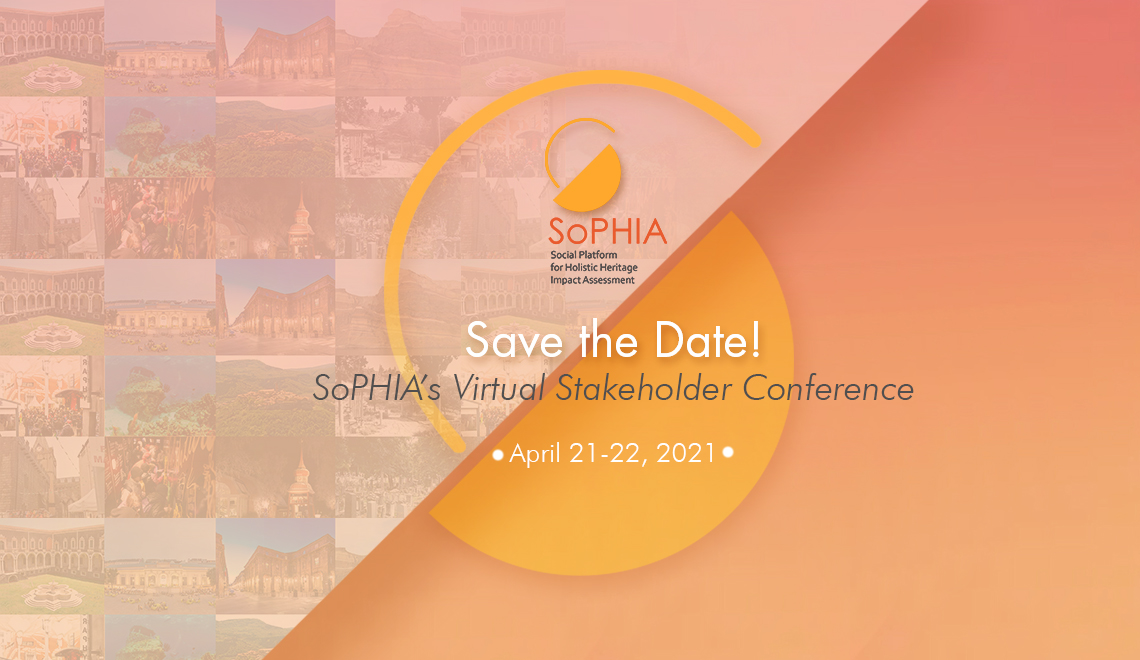 The SoPHIA Platform for Holistic Heritage Impact Assessment is happy to announce a two-day conference which will bring together a diverse group of stakeholders to review interventions in Europe's urban heritage, through keynotes, thematic sessions, workshops, and artistic interventions. The meeting will offer the occasion to establish a collective reflection on the diverse impact of cultural heritage and to gather feedbacks and inputs on the Holistic Heritage Impact Assessment Model developed under the Horizon 2020 funded SoPHIA project.
Registration is free of charges.
More information are coming soon: visit the SoPHIA's website to stay up to date and share the event on Twitter and Facebook.