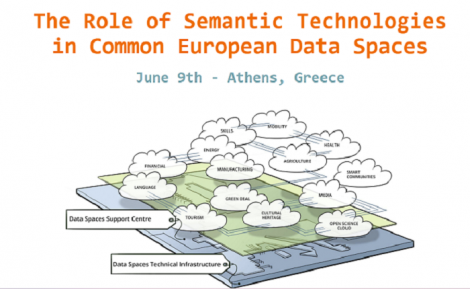 The event "The Role of Semantic Technologies in Common European Data Spaces" promises an enriching program with presentations from esteemed experts representing SEMIC, Interoperable Europe Academy & Joinup, Data Space Support Center, DG CNECT, Data Space for Cultural Heritage, STIRData, University of Ghent, European Railway Association, and Cognizone.
To join the the event, registration is mandatory. Since the event is hybrid, it's possible to also participate online.
More information about the program event can be found here.