The Horizon Europe framework programme from 2021 to 2027 is the next and largest collaborative multinational research and innovation investment in Europe with a proposed budget of 100 billion euro.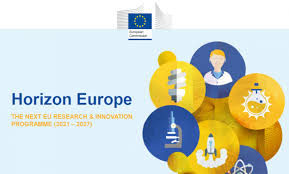 The last April, the European Parliament and Council reached a political agreement on Horizon Europe and started to prepare the strategic planning process to identify missions and European Partnerships, major policy drivers and strategic policy priorities.
The planning focused in particular on 'Global Challenges and European Industrial Competitiveness' and will help shape European research and innovation investments in the coming years.
As part of the process, the Commission has launched a public consultation to collect input from across Europe and beyond to discuss on the strategic orientations of the future European Research and Innovation programme Horizon Europe in particular for the first period 2021-2024.
European Commission encourages everyone with an interest in future EU research and innovation priorities, to share their views through the consultation, which will close on 8 September 2019, and to participate at the key event European Research and Innovation Days.


This event is an annual policy event of the European Commission, bringing together stakeholders to debate and shape the future research and innovation landscape and it will take place in Brussels from 24 to 26 September 2019.
More info here.