The 20th of May , at the EU premises in Covent Garden 2, Brussels, the first meeting of the ECHOES cluster will be held under the auspices of the EU Commission.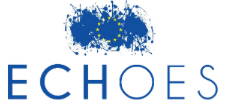 The mission of ECHOES (Enabling Cultural Heritage Oriented European Strategies,
http://www.echc.eu
)  is the enhancement of all actions addressed to the conservation and valorization of Cultural Heritage in all its forms and materials in order to strengthen and make sustainable the new conservation developments.
Some of the main goals of echoes are
To create a platform for analysis, characterization and evaluation of restoration and conservation methodologies
To support the scientific community to create network with different expertise in CH conservation
To establish and standardize good practices in CH conservation to expand the lifetime of CH
To wide and stimulate discussion and consultation with stakeholders, and to raise the awareness of citizens on the importance of CH providing an open forum for discussion, problem solving and presentation of case-studies
To support EC policy development in the field of tourism and industry related with CH conservation and valorization
To play a major role in providing input to the Leadership in Enabling and Industrial Technologies (LEIT) policy on research road mapping in conservation science.
The meeting aims to discuss key topics for the ECHOES development (governance and structure) and to come out with position papers for the next framework programme Horizon Europe.
The main themes will be: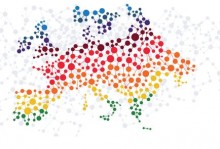 Best practices in retrieving end user requirements for preventive conservation;
Best practices in dealing with "language" problems between the diverse disciplines involved in CH R&D;
Priorities for Horizon Europe (e.g. Harmonised approach for collection management, interoperability of the collection management data);
Developing and disseminating innovative decision-support tools to promote exploitation of advanced/enabling technologies in cultural heritage prevention, conservation and restoration;
Support public-private partnerships at national and international level to promote cooperation and cross-fertilization across technology developers, end-users, policy makers, scientific bodies and business operators on innovation solutions for cultural heritage prevention, conservation and restoration.
Links to the presentations of the event:
Echoes Meeting – Prof.Baglioni
Echoes Topic 1
Echoes Topic 2
Echoes Topic 3
Echoes Topic 4