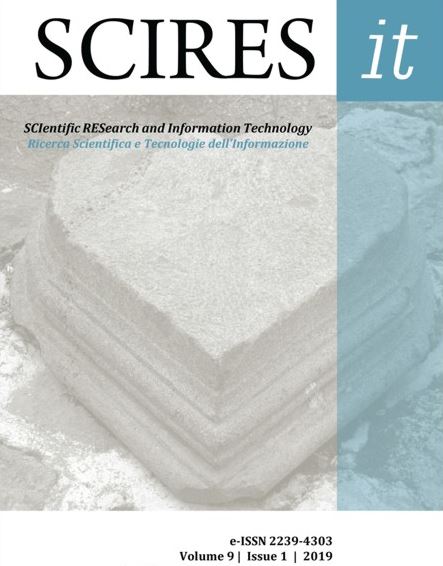 The article, written by Prof. Neil Forbes and  Prof.  Silvana Colella (both from Coventry University,  REACH project coordinator and leader of the sustainability and resilience Work Package) went on-line last Saturday, in the Special Edition of the SCIRES-IT Journal titled "European Year of Cultural Heritage 2018. A laboratory for heritage-based innovation".
The paper presents the work of the REACH project and its contribution to the EYCH Initiative #9 'Heritage for All'. It reflects on the issue of participatory approaches to cultural heritage, focusing in particular on:
1) the REACH repository of good practices, a dataset comprising over 100 examples, European and extra European, of social participation in cultural heritage;
2) the REACH Participatory Framework, developed to provide a protocol of participatory procedures and to support the organisation of local encounters;
3) the future of heritage research, in the light of current discussions about the constitution of a new coordination structure for European heritage research.
After just few days of promotion on social media this special volume received remarkable reactions and positive feedback for gathering  precious information, new perspectives and excellent contributions in support and preservation of Cultural Heritage.
The entire publication is available on line at  www.sciresit.it
More References:
SCIRES-IT Vol. 9 N° 1 Special Issue – European year of Cultural-Heritage. A laboratory for heritage-based innovation
Guest Editor Erminia Sciacchitano and Editors in-Chief V.Valzano and M.Cigola.
@itScires
Download the article
Embedding Engagement Perticipatory Approaches to Cultural Heritage