EC published the brochure "Research and Innovation on Sustainable Urban Dynamics". The brochure is the result of a stakeholder workshop organised last year to shed light on the Horizon 2020, Societal Challenge 6 – Inclusive, innovative and reflective societies – chapter on "The promotion of sustainable and inclusive environments through innovative spatial and urban planning and design".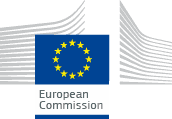 The workshop took place on 28 March 2013 on the premises of MIUR (Italian Ministry of Educa­tion, Universities and Research) in Rome. 70 researchers, administrators, urban planners and stakeholders from around Europe participated at the seminar.
The item of the workshop complements other R&I activities on urban issues, especially from the Societal Chal­lenge 3  ("Secure, clean and efficient energy") and the Societal Challenge 4  ("Smart, green and integrated transport").
Horizon 2020 Challenge 6 is largely dedicated to social sciences and humanities. A budget of 70 billion euros has been proposed for the H2020 Research and Innovation Framework Programme. The programme covers the period from 2014 to 2020.
Domenico Rosetti di Valdalbero, Principal Administrator at DG Research and Innovation, led the 28 March's workshop proceedings. The report was prepared by Mr. Terry Martin, executive director of the science-policy interface agency SPIA, who served as rapporteur for the event.
Special thanks to the Italian Ministry of Research, especially to Federico Cinquepalmi, who hosted the meeting, and APRE, that made this event successful, in particular Diassina Di Maggio, Natalia Morazzo and Keji Adunmo.
The European Commission also acknowledges the excellent collaboration with the Urban Europe JPI during the workshop and its representatives Margit Noll and Paola Clerici Maestosi.
Several Commission DG RTD colleagues helped to make the workshop agenda as complete as possible and should be thanked: Patricia Postigo McLaughlin, Pia Laurila, Heiko Prange-Gstöhl, Cristina Marcuzzo, Marc Goffart and Catherine Lemaire.
Download the brochure – PDF

RICHES on Twitter: #richesEU