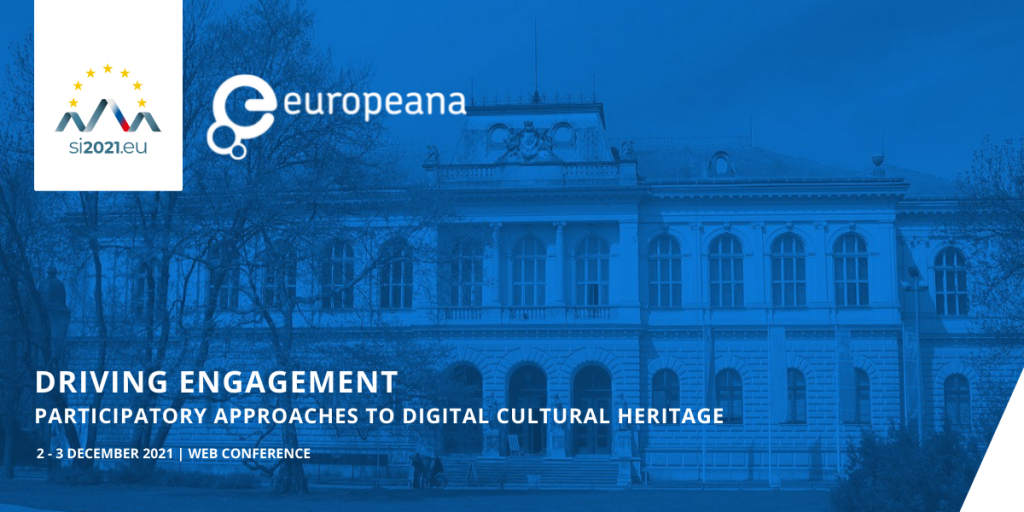 Under the Slovenian Presidency of the Council it is announced the Europeana conference 'Driving engagement – participatory approaches to digital cultural heritage' on 2 and 3 December.
The conference is mainly aimed at digital cultural policy makers from EU member states ministries and institutions, and the European Commission's Common European Data Space for Cultural Heritage Expert Group but it's also open to the wider cultural heritage professionals on the first day.
An accompanying event of the Slovenian Presidency, the conference will explore aspects of public engagement and participation with digital cultural heritage in a series of speeches, presentations, and moderated Q&A sessions. A diverse line up of speakers will introduce current practices and trends in digital participation, and discuss the current opportunities and challenges in this area. We will delve into how cultural institutions are addressing the sustainability of digital participation; engaging communities with cultural heritage; crowdsourcing, citizen science, and enrichment; digital storytelling; and recommendations for audience participation and public engagement.
More info: https://pro.europeana.eu/event/driving-engagement-participatory-approaches-to-digital-cultural-heritage