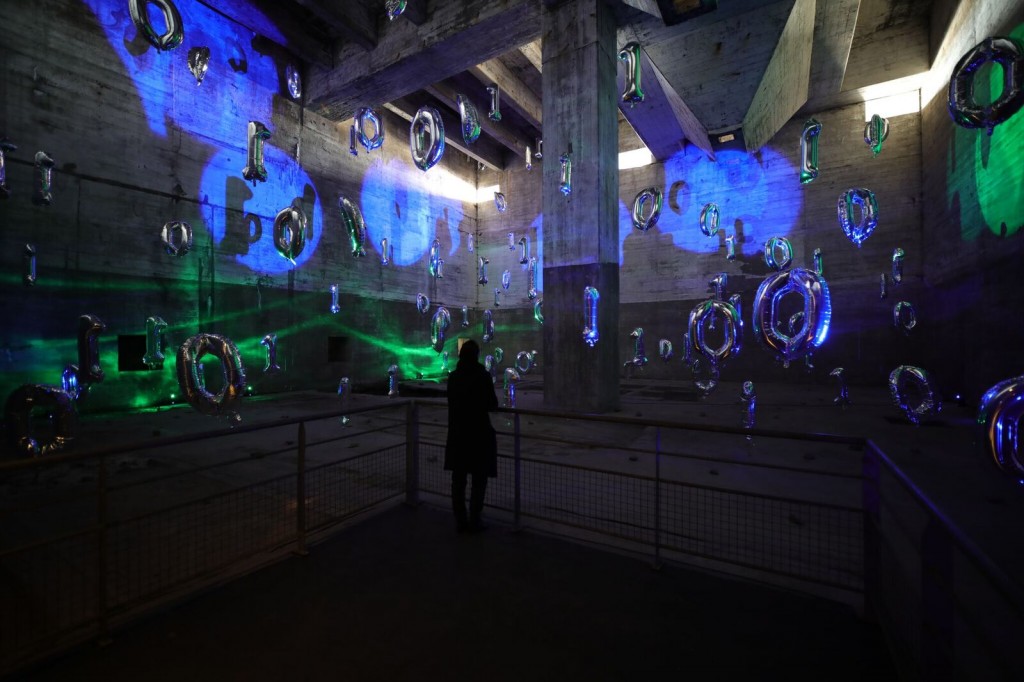 With his exhibition entitled Digital Abysses, artist Miguel Chevalier takes over the monumental spaces of the Bordeaux Submarine Base. This exhibition present, over 3,500 square meters, ten monumental installations, as well as cabinets of curiosities containing more than 100 new works.
Chevalier continues here his explorations of nature through the theme of undersea flora and fauna (seaweed, plankton, coral…). The exhibition offers visitors a stroll between dream and reality, where they can penetrate into the heart of the unknown, just like with the great oceanic depths.
Along the way, they discover various projected interactive digital installations, such as Liquid Pixels, Strange Attractors, The Origin of the World, New Atlantis and Fractal Seaweeds, Digital Abysses. The exhibition Digital Abysses resonates harmoniously with the space, being at once mineral, aquatic, and botanic.
Miguel CHEVALIER Digital Abysses 2018, Base sous-marine, Bordeaux (France) version courte from Claude Mossessian on Vimeo.
Through the theme of the Abyss, the exhibition explores in a poetical and metaphorical way our relationship with visible and invisible living beings. In investigating the notion of artificial life, these various installations and artworks raise concerns about the fragility of these ecosystems and call out for the need to preserve biodiversity. They seek to recreate the conditions for a symbiotic relationship between man and nature.
More about Digital Abysses (PDF, 900 kb)
More about Miguel: www.miguel-chevalier.com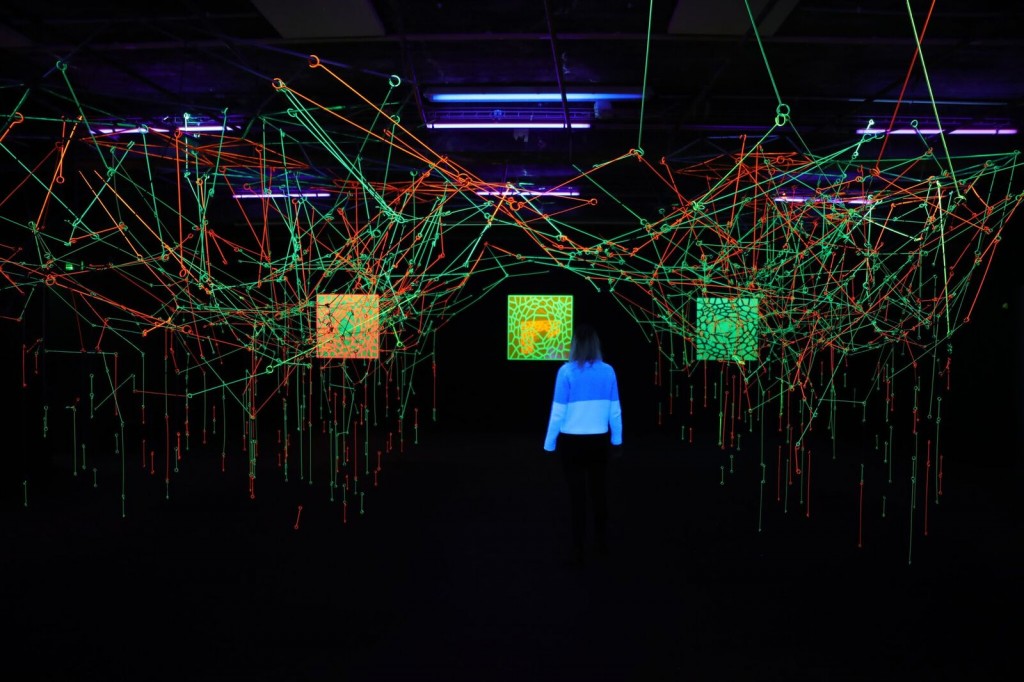 Exhibition in collaboration with Surfrider Foundation Europe, not-for-profit organization dedicated to the protection and enhancement of lakes, rivers, oceans, waves and the coastline.
Technical production : Voxels Productions
The artist is supported by Dacryl, Atelier Arcay, and The Desk – art contemporain
Bordeaux Submarine Base
Boulevard Alfred Daney
33300 Bordeaux (France)
Bordeaux Submarine Base is one of the ve bases built on the french atlantic coast by the german occupation forces during the Second World War. Made up of a armed concrete block measuring 245 meters long, 162 meters wide, and 20 meters high, its erection required no less than 600 000 m3 of concrete. This gigantic bunker serves as an unusual exhibition space, managed by the city of Bordeaux. Among the many exhibitions held at the Base sous-marine, there have been exhibitions by Georges Rousse in 2014, JR in 2016, and Daniel Firman in 2017. The Base sous-marine values digital technologies via its choice in artistic programming, with its major digital art exhibition every year, and revisited visitor experience that aims to be more interactive and involved with social media.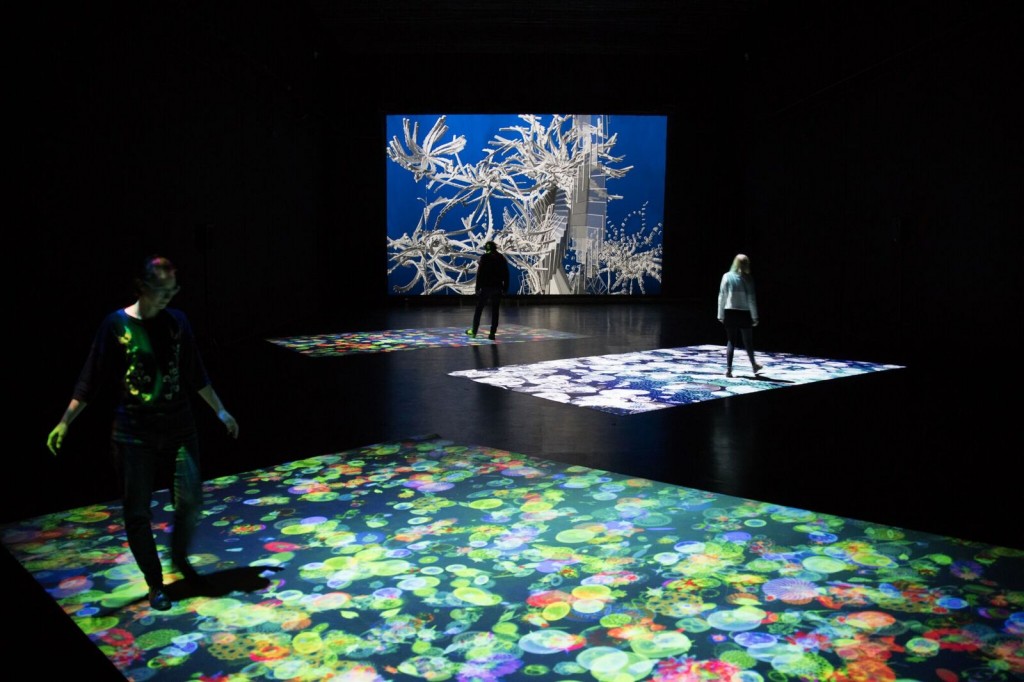 all photos: Miguel Chevalier.