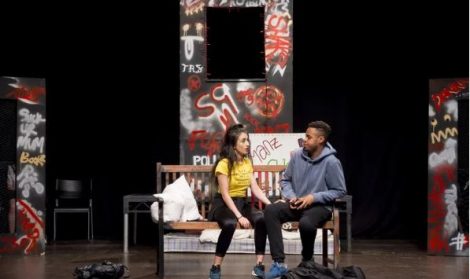 The 30th April expires the deadline for participating in the call jointly launched by the Universities of Coventry and Warwick entitled "Coventry Creates".
The goal is to fund local artists hit financially by the COVID-19 by offering a fee of £ 2,000 for each project that will set up a collaboration between local artists or creative organizations and researchers in order to create novel artworks in response to research projects.
The call for applications is open to all types of research, relating to the two universities' City of Culture Research Themes and it is addressed across all artistic disciplines: arts, dance, film, libraries, literature, music, museums, and theatre and visual arts.
Projects can deal with COVID-19 pandemic issues or not in order to apply.
Applications that showcase interdisciplinarity and innovation are especially welcome.
A fundamental condition of each commission is the understanding that the artist will work with/respond to a matched research project through a series of digital conversations and collaboration.
The selected works will be showcased this summer in a special digital exhibition in conjunction with the Coventry City of Culture Trust and then kept in the Coventry City of Culture Digital Archive.
Read more about Coventry Creates joint project here