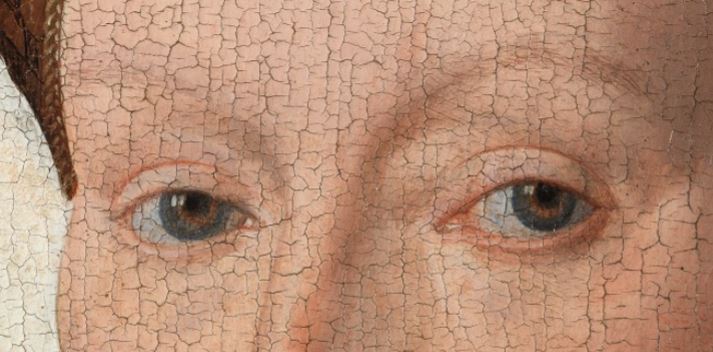 The past 14th January, KIK-IRPA, the Royal Institute for Cultural Heritage,   presented "Further works by Jan Van Eyck", the new version of "Closer to Van Eyck", the online portal entirely dedicated to the prestigious painter of the 15th century.
The new version contains 200 new images of 10 additional works including the famous Arnolfini portrait and the Turin-Milan Hours. In addition, the high resolution image viewer is improved with new functions and better touch screen support.
The gallery is now available in open access for consultation, study, analysis and research and the images can be re used  for educational and academic studies.
The masterpieces have been submitted to cutting-edge digitization techniques, thus collected in a single documentation of ultra-high-resolution scientific imagery available in open access.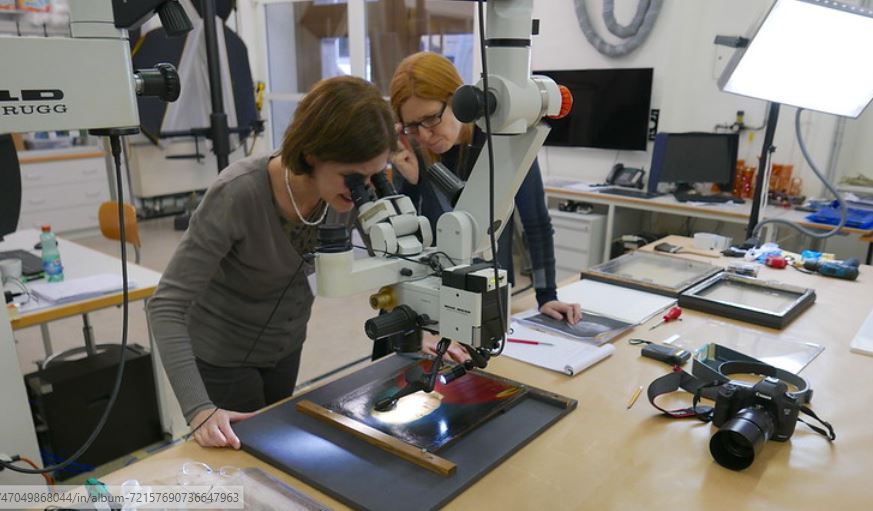 All this was made possible by the implementation of the VERONA (Van Eyck Research in OpeN Access) project, lunched by the The Centre for the Study of the Flemish Primitives at KIK-IRPA in order to study the creative process of Jan van Eyck (c. 1390-1441) and the different hands involved in the paintings of his workshop by using the same scientific imaging techniques.
Main goal of the VERONA project are:
• to accomplish and stimulate new research on the painter Jan van Eyck
• to examine and document all the works with the same scientific imaging techniques: macrophotography (normal light, raking light, infrared and ultraviolet fluorescence), infrared reflectography and in some cases radiography.
• to add all this documentation to the website 'Closer to Van Eyck'.
The documentation methods were enriched through a partnership with the University of Antwerp, whose researchers carried out innovative XRF scanning on works of art by Van Eyck in Belgian collections.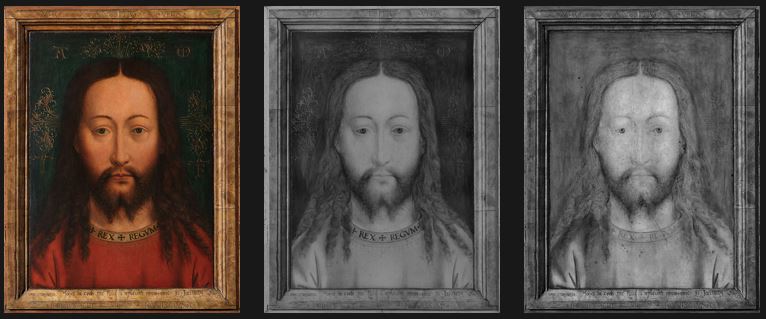 The digital portal will be a reference for comparative research on the work of Van Eyck. Researchers will be able to study for the first time the differences and similarities in the artist's technique on the basis of the same comparative material.
VERONA incorporates the core mission of the KIK-IRPA: the inventory, scientific research, conservation and promotion of the artistic and cultural heritage of Belgium and  in 2019 the project won the European Heritage Award / Europa Nostra Award in the category Research.
The  Jan van Eyck  digital gallery is an example of the extraordinary results that can be reached by the use of state-of-the-art equipment for the preservation and maintenance of the European cultural heritage but it is also a successful outcome of an active and dynamic collaboration between the museums of all Europe, which made possible to gather all the masterpieces of the prestigious painter in a unique virtual space available in open access to everybody with an interest in investigate and study this remarkable collection.