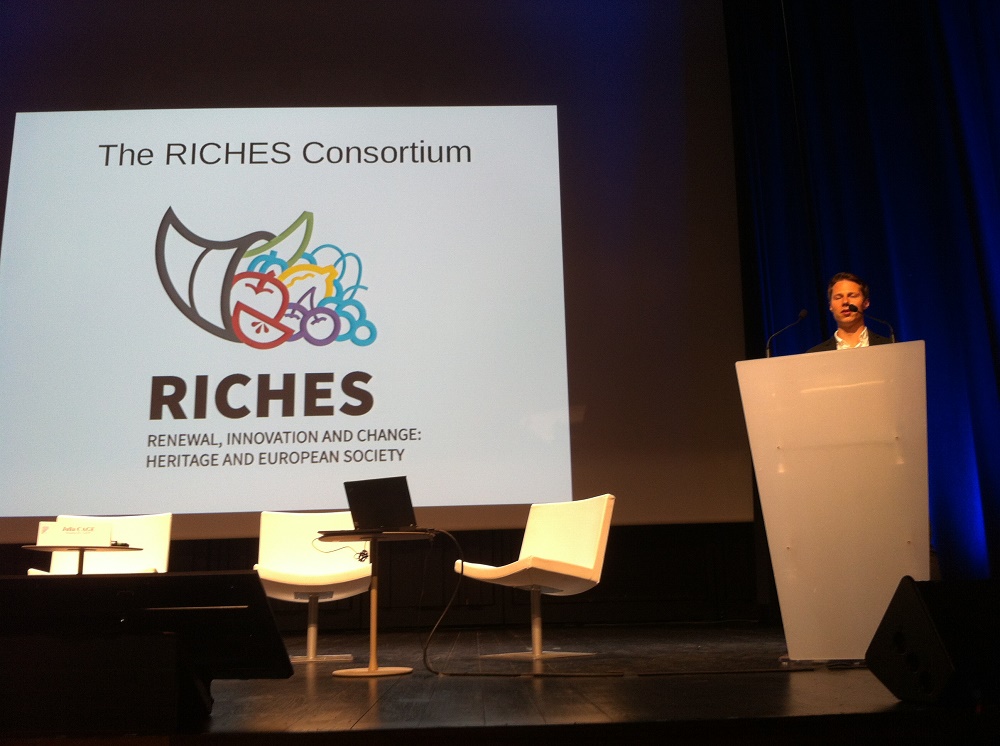 On Thursday 24th and Friday 25th September 2015, at the François-Mitterrand site of the Bibliothèque Nationale de France, the 7th Conference on Cultural and Media Economics was held, organised by the French Ministry of Culture and Communication's Department of Studies, Forward-Looking Analysis and Statistics (Département des études, de la prospective et des statistiques – DEPS), the KEDGE Business School's "Creative Industries, Culture and Sport" research cluster and Sciences Po's Laboratory for Interdisciplinary Evaluation of Public Policies (LIEPP).
Karol Borowiecki, Associate Professor at the Department of Business and Economics at University of Southern Denmark, intervened with a presentation of the RICHES project (whose research objectives, among others, are providing an economic analysis of the impact of taxation and public-private support on the production, distribution and consumption of cultural heritage and an improved understanding of the geography of cultural activities and ways in which fiscal policy can become more efficient in the age of digitisation) and a speech under the title "Europe's cultural consumption in the digital age: does fiscal policy matter?".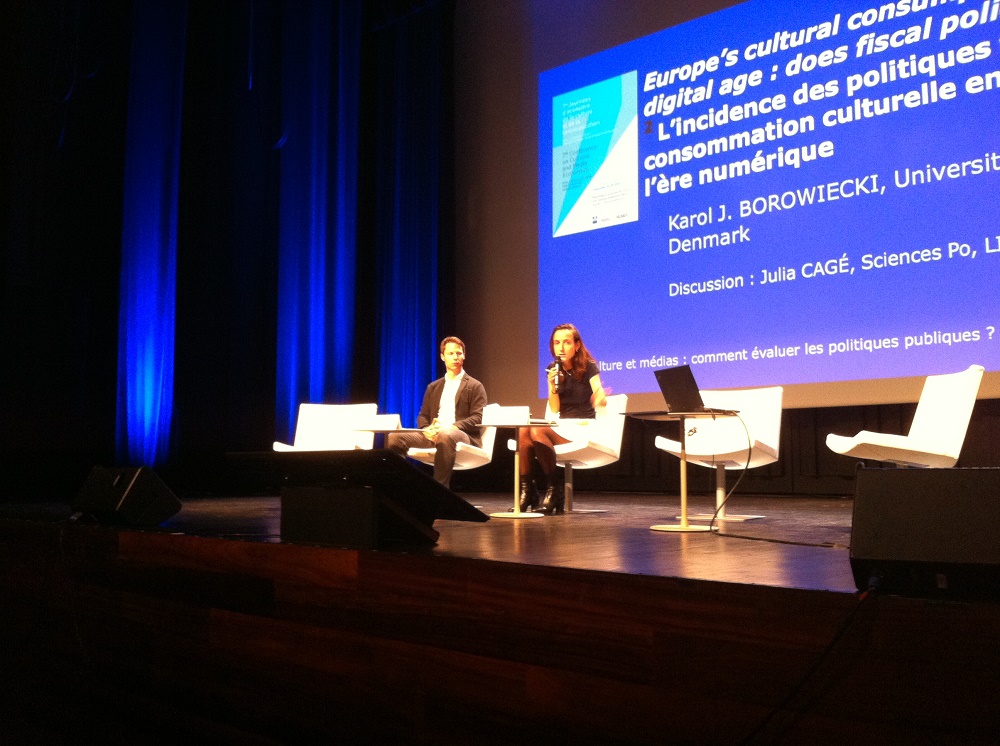 This year, the conference theme was "Arts, culture and media: how to evaluate public policies?".
At various regional levels, public authorities intervene in the economic activities of the media, cultural and artistic sectors, whether it be in the form of public expenditure, in the form of fiscal measures, in the form of regulatory provisions or industrial policies, in the form of measures designed to support the job market, in the form of measures regarding the international exchange of goods and services. The evaluation of public policy governing the arts, culture and media is vital in improving our understanding of public action, determining their usefulness and enabling changes to be made to their management.
The 7th Conference on Cultural and Media Economics provided researchers with the opportunity to present and discuss the latest results of the evaluation of the impact of subsidised festivals, the HADOPI Law, educational policy, support for the press and fiscal policy. Discussions focused also on the range of different evaluation methods currently in use, retrospective analysis of public policy and an examination of local experiences.
Download the conference brochure
ONLINE RESOURCES: