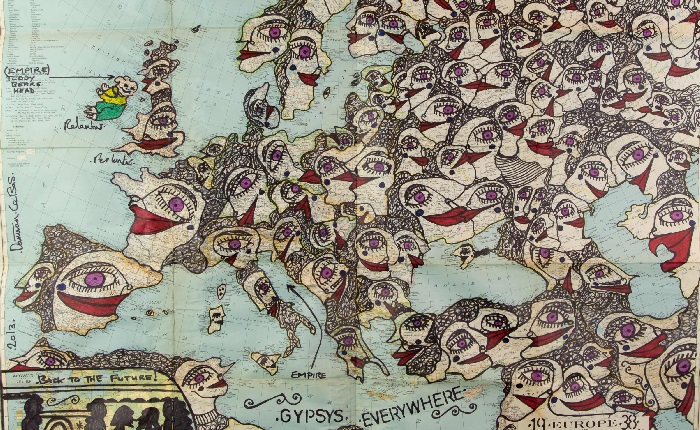 img. (cropped): Back To The Future! Safe European Home 1938, Damian Le Bas, Kai Dikhas Foundation / ERIAC, In Copyright – Educational Use Permitted.
This exhibition, jointly curated by WEAVE Editorial Team with invaluable contribution by guest author Dr Adrian R Marsh and an afterword by Imogen Bright Moon, follows a discovery path from misrepresentation to renaissance of Romani arts and heritage, also exploring the histories of Roma communities and opening a window to their contemporary artistic expressions.
View the exhibition on Europeana HERE >>>
Read the Europeana post about the Roma representation in the cultural heritage sector HERE >>>
---
This blog is part of WEAVE – Widen European Access to cultural communities Via Europeana: a project funded by the European Commission under the Connecting Europe Facilities (CEF) aimed at developing a framework to link the tangible and intangible heritage of cultural communities.