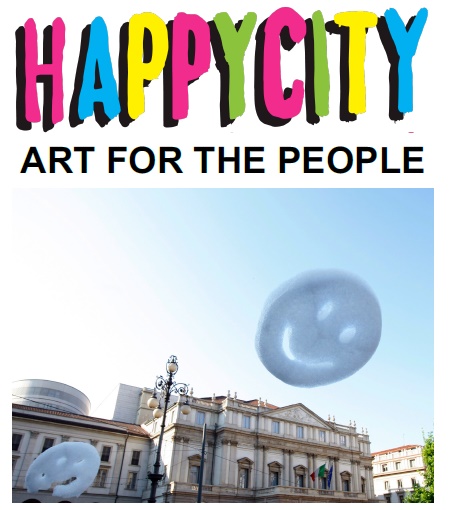 "We live in a time where public space is threatened, and people seem to be more atomized and isolated than ever. I've always had this radical idea that could be used to bring people together … "
These are the main reasons that inspired the celebrated British artist Stuart Semple to design for May 2018 a radical intervention in the urban context of the city of Denver, with the aim "to incite widespread happiness by breaking down social barriers, increasing connection among strangers and fostering wellbeing."
Light installations, monumental paintings, interactive graphic works and large scale public sculptures will decorate strategic areas of the city, such as Union Station, the main and busiest rail station of the city, tranformed into a Happy Station, that gives playfulness and pleasure to everyday work, or the 'Coloring Café' an open space where everybody can freely paint, making their own contribution to Happy City.
Many of these huge, public works, will be permanently left as monuments to happiness.
Happy City is an initiative of the Denver Theater District, curated by NINE dot ARTS and supported by many other artistic and cultural institutions of the city of Denver.
For further information about:
the artist: www.stuartsemple.com
Denver Theatre District: www.denvertheatredistrict.com
NINE dot ARTS: www.ninedotarts.com
To read more on Happy City, visit  https://fadmagazine.com/2017/12/20/234014/