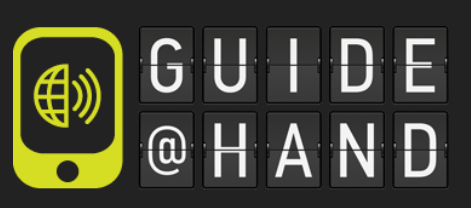 The e-Learning department of  the institute for computer science and control,  Hungarian Academy of Sciences, MTA SZTAKI has contributed to get closer to REACH opening conference by charging the upcoming event on its new software for  smart phones, tablets,iOS and android platforms.
The App, that can be used offline, it is available in English, German and Hungarian languages.
– Download GUIDE@HAND from http://www.guideathand.com
– Install the App to your mobile device
– Click on  the "events" button to get any type of information regarding the REACH interesting programme of the conference: data sheets, venue,  map and reminder service.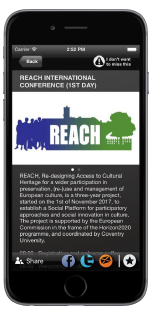 The eLearning department of MTA SZTAKI is a REACH Project partner and its main activities are focused on:
– Applied research, professional consultancy
– Web and mobile application development, innovation
– Courseware development, training
– Co-ordination and participation in complex domestic and EU projects
For more details:
http://www.guideathand.com