"Large, Dynamic and Ubiquitous –The Era of the Digital Library"

The ACM/IEEE Joint Conference on Digital Libraries (JCDL 2015) is a major international forum focusing on digital libraries and associated technical, practical, organizational, and social issues. JCDL encompasses the many meanings of the term digital libraries, including (but not limited to) new forms of information institutions and organizations; operational information systems with all manner of digital content; new means of selecting, collecting, organizing, distributing, and accessing digital content; theoretical models of information media, including document genres and electronic publishing; and theory and practice of use of managed content in science and education.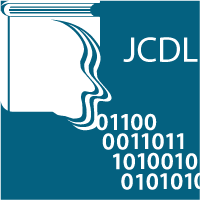 Big Data is everywhere – from Computational Science to Digital Humanities, from Web Analytics to traditional libraries. While there do exist significant challenges in other areas, for many the biggest issue of all is a digital libraries one.
How do we preserve big data collections?
How do we provide access to big data collections?
What new questions can we pose against our big data collections?
These are all digital libraries questions.
How can we, the digital libraries community, stand up in the face of these challenges and inform collection builders, curators, and interface developers how to best solve their challenges?
What assumptions have we been working under that no longer hold in light of Big Data?
These are some of the timely questions that will be addressed at JCDL 2015.
For further information visit the Conference website.