On 28th October, at M6 of the INCULTUM project, a virtual gathering saw all the project's partners meet and discuss the progress of the various activities, at project level and also at the level of Pilots' individual work.
The most visible outcome of the project in this initial stage is the launch of the project's website as the main communication channel in the project, curated by partner Promoter. Embedded in the website, a first version of INCULTUM's Training Portal is also published now that showcases the various sections where training materials and resources will be integrated as long as they are produced by the project under the coordination of partner University of Pisa.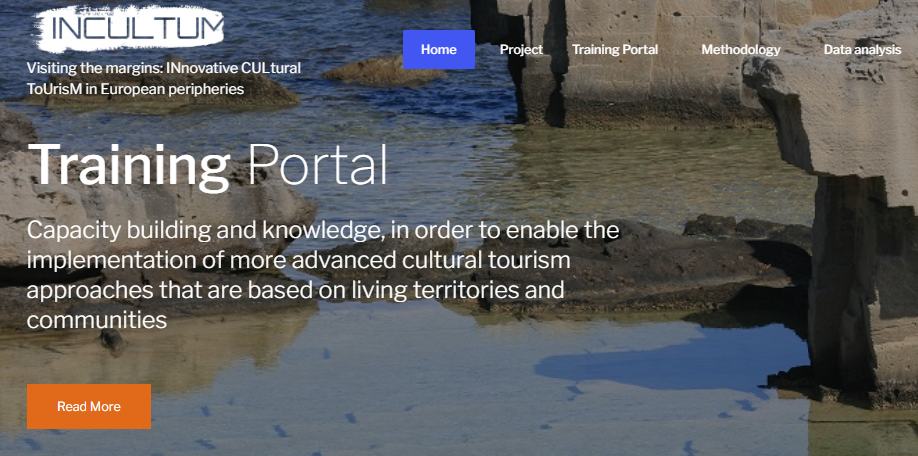 Also the work for data gathering and for stakeholders mapping, as activities to support INCULTUM research, are currently in progress respectively at SDU University of Southern Denmark and at Copenhagen Business School. Work is also ongoing for other important project areas suchs as the Policy Recommendation by UMB Matej Bel University, and the data management and initial sustainability planning coordinated by the University of Granada.
Possibly, the most lively and creative part of the event was the update by each Pilot Coordinator. A lot of work is already in place at each Pilot's site, for develping a more modern and sustainable approach to local tourism and community engagements. Seminars and public events were organized, research and training actions were initiated, digital tools requirements were set, and connections with local stakeholders, students, citizens and policy makers were brought forward. examples of such activities are the Pilot 5's launch event in Tuscany; a stakeholders seminar in Portugal; the presentation of the Irish Pilot in an important conference on Archaeology; and the development of an interactive map of the Greek Aoos Valley.
Discover all the INCULTUM Pilots: https://incultum.eu/pilots/
---
PRESENTATIONS
WP2 Communication and dissemination (PDF) – Antonella Fresa, Promoter Srl
WP3 Data Analysis and statistics (PDF) – Karol Borowiecki, Sara Mitchell, SDU University of Southern Denmark
WP4 Policies and participatory models (PDF) – Alexandra Bitušíková, Kamila Borseková, Matej Bel University
---