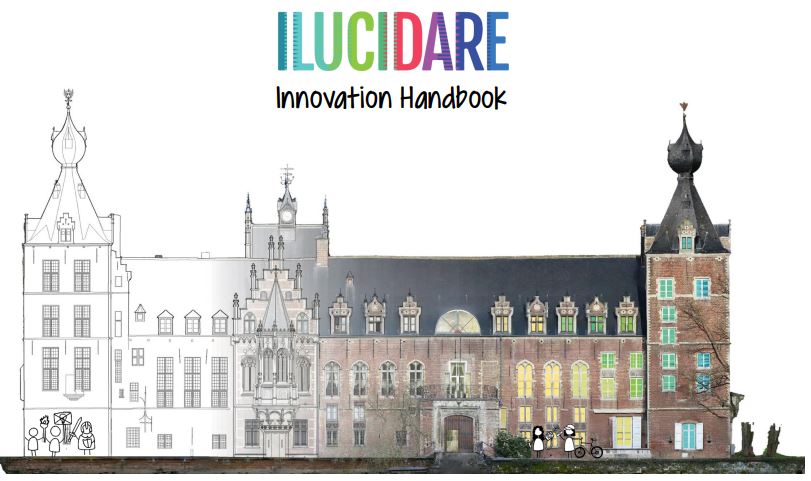 After the ILUCIDARE Playground event on 2-3 December focusing on the relationship between heritage and innovation, citizen involvement and participatory governance of heritage for innovation in the territories, the ILUCIDARE project launched its Innovation Handbook for heritage.
The publication is based on solid research which included a review of what is already happening in Europe on the heritage and innovation front, analysis to identify the most suitable approach to analyze and activate innovation and 131 heritage-led innovation case studies.
ILUCIDARE designed an open tool to acquaint with what heritage and innovation actually have in common.
It offers an innovation roadmap for anyone with a new idea related to a heritage building, site or even local traditions and seeks to identify pathways to enable creative ideas in the cultural heritage sector to become high-impact innovations.
ILUCIDARE partners validated the handbook and aligning it with all experiences they bring to the project.
Anyone can contribute: a heritage entrepreneur, a major project management expert, or an innovation expert who is not familiar with heritage. The roadmap has been designed to be general, but useful for everyone.
What is your heritage-led innovation dream?
Take a look at this manual and try the roadmap: ILUCIDARE Innovation Handbook