Next 2-3 December a new international event of ILUCIDARE H2020 project will take place in Brussels and online.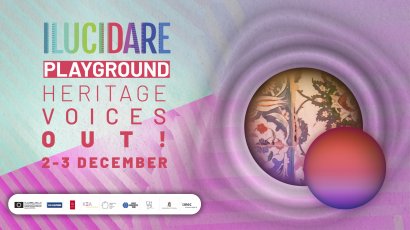 The Playground ILUCIDARE will gather the multiplicity of cultural stakeholders (individual citizens, communities, entrepreneurs, researchers ..) to debate, share practices and reflections.
The programme will focus on the relationship between heritage and innovation, highlighting the importance of citizen engagement and participatory governance of heritage for innovation in the territories.
It will include speeches, panel discussions, practical workshops, networking and short sessions.
During the event the ILUCIDARE Innovation Handbook will be released which aims to bridge the gap between idea and practice and support heritage-led innovation projects.
The ILUCIDARE Playground will also launch the ILUCIDARE challenge to support new ideas on the themes of heritage, innovation and international relations.
Further information:
The event
The programme
To register for the event