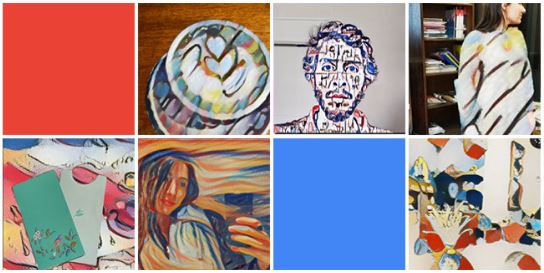 The rapid shuttering of museums due to COVID-19 has had serious consequences; museums, to stay connected with audiences when they can't physically visit collections, found new and unusual ways to bring together their public. So they have entered in the houses of thousands people making available their cultural collections on-line.
Also the Google Arts & Culture platform offers virtual tours and museum collections using gigapixel photographs and StreetView technology.
But now, why not transform the world around, maybe the closed spaces in which we are forced to stay, or ourselves in famous artworks?
The J. Paul Getty Trust and Google have teamed up to launch Art Transfer, new feature on the Google Arts & Culture app, that lets users apply the characteristic styles of Van Gogh, Kandinsky, Cézanne, Kahlo and many more to any image, transforming even the most mundane photos into veritable masterpieces.
The tool is very easy to use even if not all the artwork options produce equally faithful results.
Also this is a new way to participate in the world of art and to reminder that art history is cool.