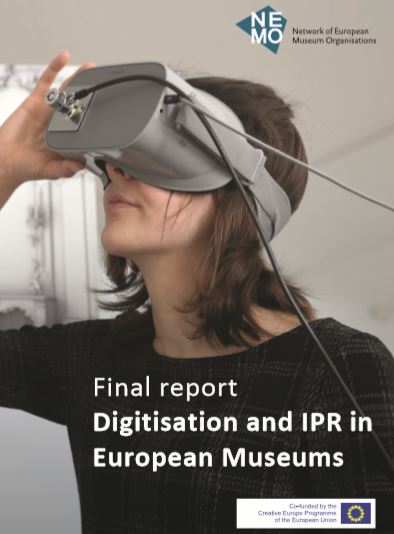 Digital tools offer numerous opportunities and can significantly support the work of museums and strengthen the public exchange.
Throughout this digitalization process, museums often have had to overcome many obstacles connected with insufficient resources and insufficient staff.
On these topics the Network of European Museum Organisation, NEMO, conducted a survey to identify challenge that museums encounter when digitising their collections and establishing online access to them.
The study was conducted analising three different target groups:
national museum organisations,
national ministries in charge of museums
individual museums
It also debated the national implementation processes of the EU Digital Single Market Directive and arised questions about Intellectual Property Rights.
The results of this survey, in which participated 60 museums in 15 EU countries, were collected in a new report on digitisation and copyright that is just published.
In this, NEMO and its Working Group Digitalisation and IPR, provided recommendations to EU policy makers as well as to national museum organisations, to help museums on their way to digitalised collections.
Furthermore information here.
Click here for the full report.