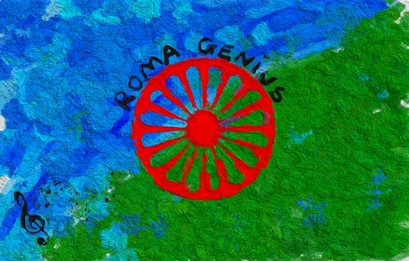 RomaGenius is an annotation tool designed by four students from the Cultural Studies Master's program at KU Leuven University. As part of their Cultural Policy course, they collaborated with the Weave/Europeana project and made their contribution by creating a platform where Roma & Non-Roma people can share their knowledge of Roma music by engaging in respectful dialogue and mutual interaction.
The team selected a sample of Roma songs from Europeana collection, and tried to make the selection as representative as possible of the community. To this aim, they selected songs originating from different countries and contexts with lyrics written in various European languages, and they created a Spotify playlist accessible to participants for listening while making the annotations.
Read the full post on the Cultural Heritage Studies blog at KU Leuven >>>
The team now is excited to promote the project in a public event called "Reboot the Future" to be held up from 19:00-22:00 pm on 30th April 2022, in Machinezaal at Termotechnisch Instituut of KU Leuven University's Arenberg Campus.