On the occasion of the CitizenHeritage conference "The role of photographic heritage in empowering communities' participation in cultural heritage" organized by Photoconsortium, a number of WEAVE partners convened in Pisa for two intense days.
On the first day, a partners meeting was oganized in hybrid format, to discuss about the next activities of the project, particularly presenting the upcoming editorials to be published in Europeana and the sustainability strand of action for the project.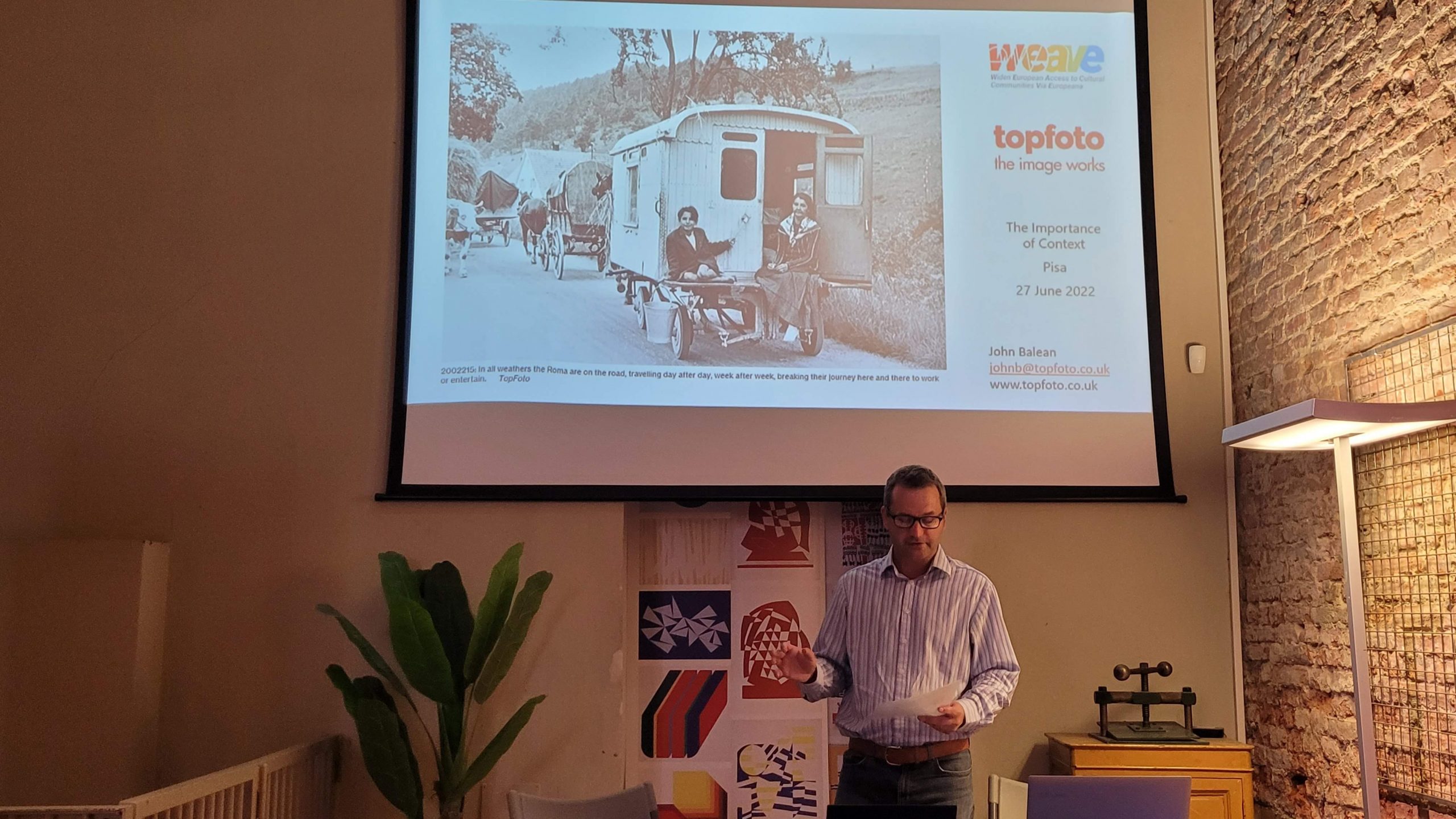 The next day, WEAVE and particularly the work done by TopFoto together with ERIAC to  co-curate a beautiful collection of heritage photographs depicting Roma heritage and community was presented by John Balean during the panel session entitled "Leveraging photographic heritage to support community engagement and virtual reappropriation of heritage".
Download John's presentation (PDF)