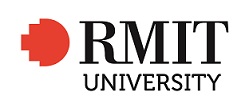 We are glad to announce that a Cooperation Agreement was recently signed between RICHES and RMIT Europe, for research exchange and cross dissemination.
Based in the vibrant city of Barcelona, Spain, RMIT Europe is focused on extending RMIT's global reach across research, industry and student mobility. RMIT is one of Australia's original tertiary institutions and a global university of technology, design and enterprise. Its European hub, which was established in 2013, includes a team of researchers and professional staff focused on delivering research impact and global student experiences.
The RMIT Europe team match RMIT's research strengths and priorities with European funding and collaboration opportunities. Fostering global mobility for RMIT students is also at its core, whether it is hosting PhD students at the European hub in Barcelona for fieldwork or facilitating study tours and connecting students with study programmes and industry across Europe.
RMIT website: www.rmit.eu