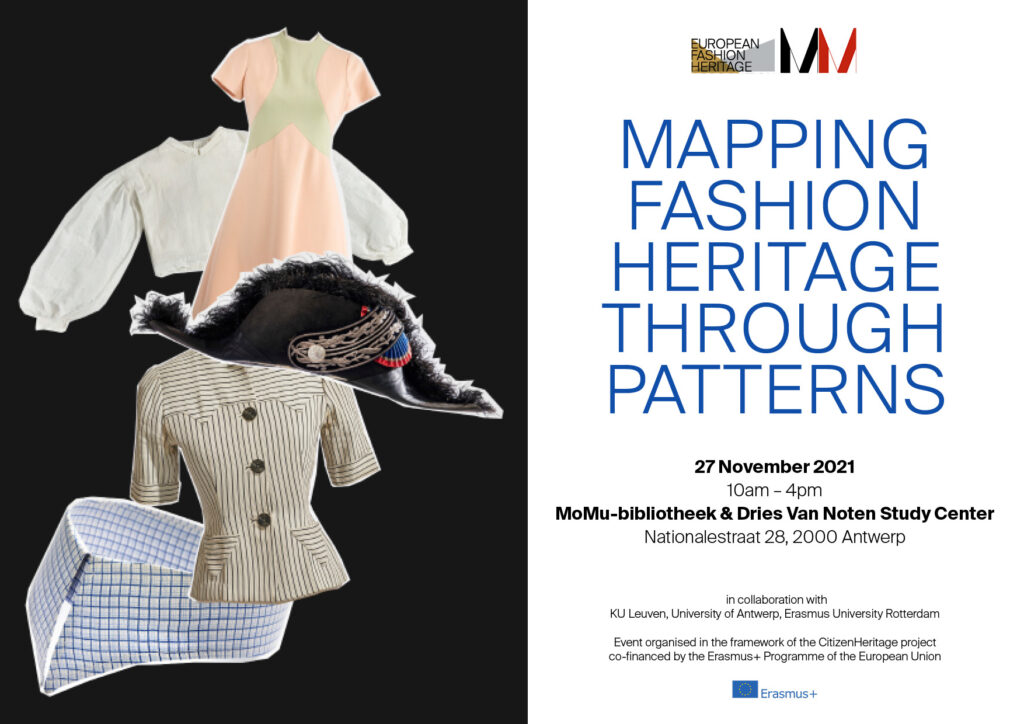 On 27 November 2021, at MoMu-bibliotheek & Dries Van Noten Study Center, Nationalestraat 28, 2000 Antwerp took place Mapping Fashion Heritage Through Patterns, a workshop organised by EFHA – European Fashion Heritage Association and ModeMuseum Antwerp, in collaboration with KU Leuven, University of Antwerp and Erasmus University Rotterdam.
The event is an edit-a-thon – or, as we decided to call it, a Pattern-a-thon: an initiative aimed at uncovering and recovering patterns, engaging students, designers and researchers in enriching Wikipedia through creating patterns of fashion objects.
Patterns are the translation onto paper of the idea, adapted to fit the human body. When we wear a garment – any garment – we often forget the calculation and processes behind it from bidimensional paper copy to a three-dimensional object, something that speaks about the craftsmanship and knowledge necessary to get to the final result.
All photos courtesy of Fred Truyen.
The workshop was based on MoMu's Study Collection, recently remade available for direct consultation in the MoMu-bibliotheek & Dries Van Noten Study Center. It started with a small workshop on pattern-making; then, the participants created patterns of the objects in the fashion collection and donate them to Wikimedia Commons, for everybody to use and re-use. We all agree that patterns are a way to better understand clothes, their creators and their wearers. For those who look after and preserve objects related to costume and fashion, patterns are the key to unlocking the stories behind who designed and made what we now consider heritage.
DISCOVER THE EVENT:
https://www.citizenheritage.eu/citizen-science-workshops/antwerp/