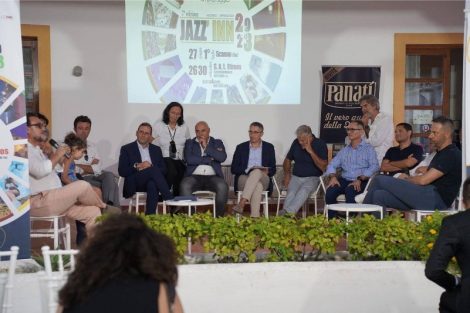 Innovation is often born from motivated individuals, not hierarchical structures. This belief led to the creation of Jazz'Inn, a unique open innovation format introduced in 2017 by Fondazione Ampioraggio. Jazz'Inn has been at the forefront of connecting companies, public administrations, investors, start-ups, innovative SMEs, research centers, professionals, and tech buyers in a slow and informal networking environment, set in the picturesque landscapes of Italian villages. This extraordinary event has fostered the sharing of groundbreaking ideas for planned investments through collaborative workshops and friendly encounters.
The fusion of innovation and culture in a rural setting has paved the way for a slow, tangible form of networking among innovators and the market. This phenomenon has been aptly dubbed "slow dating for innovation".
GAL ELIMOS, in collaboration with Ampioraggio Foundation, organized the second stage of the 2023 Jazz'Inn Festival, which took place in the village of Scopello from September 26 to September 30, 2023, presenting a comprehensive program of activities under the name Smartland.
The full article about Jazz'Inn and the participation of GAL ELIMOS  is available here for download.
---