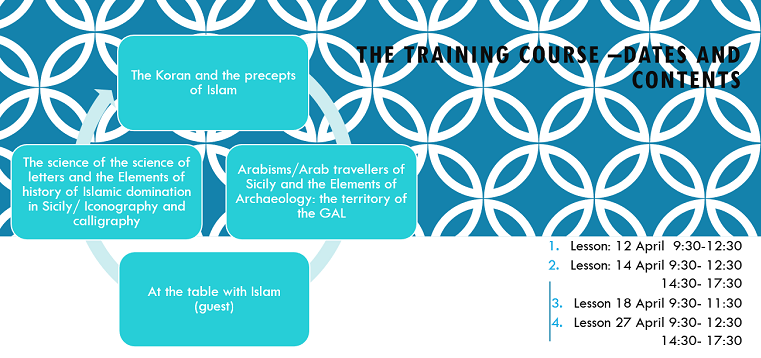 The INCULTUM Pilot set in Sicily is coordinated by the GAL Elimos, and is organizing a trainign action dedicated to share and enhance the islamic heritage in the territory of Mounts of Trapani.  

The Sicilian GAL (Local Action Group) launched a new training course open to anyone interested, about the "Islamic itinerary". The aim is to increase and share knowledge about the Islamic culture and its importance in Sicily. The training course will be done in collaboration with the experts of "OFFICINA STUDI MEDIEVALI" (Office of Medieval Studies).
The acquired knowledge will be the perfect base for future collaboration with local stakeholders and for more vocational trainings of tourism guides that are under development in the INCULTUM Pilot, with the specific aim of enhancing and promoting an "Islamic Itinerary" that unfolds across 3 municipalities in the area.