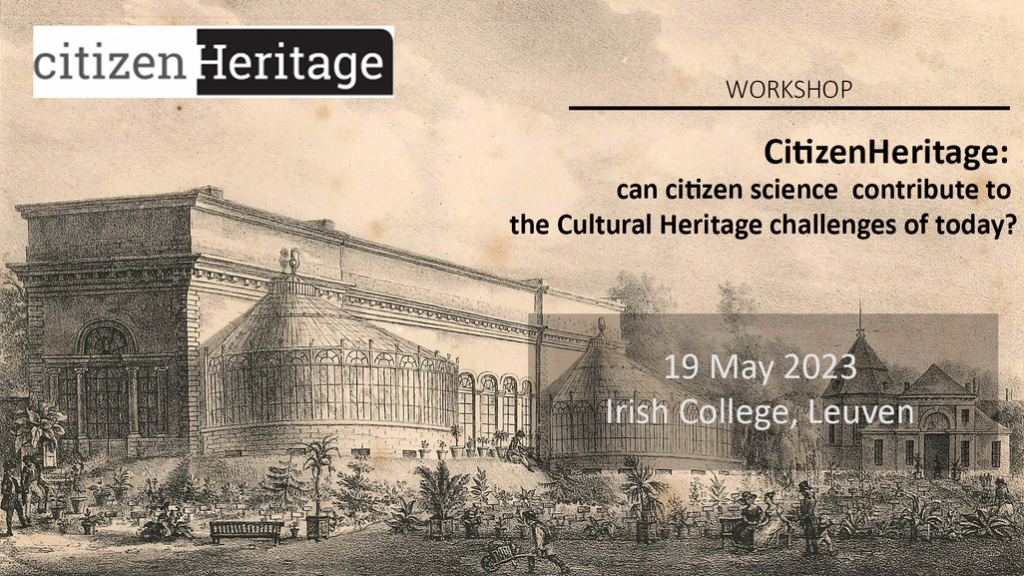 On Friday, May 19 2023, KU Leuven, coordinator of the CitizenHeritage project organised the workshop entitled Can Cititizen Science Contribute to the Cultural Heritage Challenges of Today?.
Antonella Fresa, Network & Communication Manager of the UNCHARTED project and Vice-President of Photoconsortium Association partner of the CitizenHeritage project, participated in the workshop to present the contribution of UNCHARTED to the question posed by the workshop. The presentation "2023Culture values, participation and co-creation: the UNCHARTED project" is available for download.
The workshop run as a hybrid event hosted by the Irish College Leuven (Grand Auditorium) and accessible online. The agenda of the event is available here.
CitizenHeritage is a European project funded by the Erasmus+ Programme of the EU, which collaborates with the UNCHARTED project.