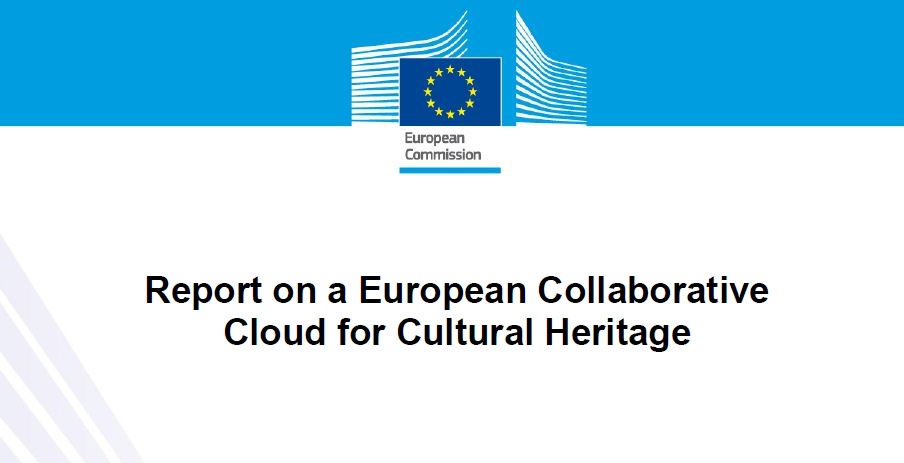 Last May 2022 a new report was published by the European Commission to lay the groundwork for the preparation of the Cluster 2 WP Calls to support the European Collaborative Cloud for Cultural Heritage.
This aims to be a Collaborative Cloud in the domain of cultural heritage, for storing, accessing, using and documenting digital twins, for supporting the activities of the digital continuum and for connecting all actors in the digital ecosystem.
The report was prepared by independent European experts representing the diversity of the current cultural heritage experts and it is divided into three Parts:
General motivations: it sets the ground for the preparation of the Cloud, it provides the necessary definitions and key considerations, it describes the general landscape of EC programs, infrastructures and platforms. It presents the relevant scientific and technological trends and pre-establishes assessment and sustainability criteria.
Current status of the cultural heritage domain: it presents the current status of the Cultural heritage domain from the perspective of data, requirements and the potential uses.
Implementation plan for the Cloud: it provides guidelines for the implementation of the Cloud (its architecture, implementation of tools and services as well as governance, business model and sustainability).
Designing a European Collaborative Cloud for Cultural Heritage will be crucial for the present and future needs of all involved stakeholders. The Cloud will foster initiatives from all corners of Europe, connecting experiences, sharing activities, promoting a European perspective of Cultural heritage, and cultivating the need for the digital shift in many Cultural heritage institutions across Europe.
Access the full report here.
Source: European Commission, Directorate-General for Research and Innovation, Brunet, P., De Luca, L., Hyvönen, E., et al., Report on a European collaborative cloud for cultural heritage: ex – ante impact assessment, Publications Office, 2022, https://data.europa.eu/doi/10.2777/64014