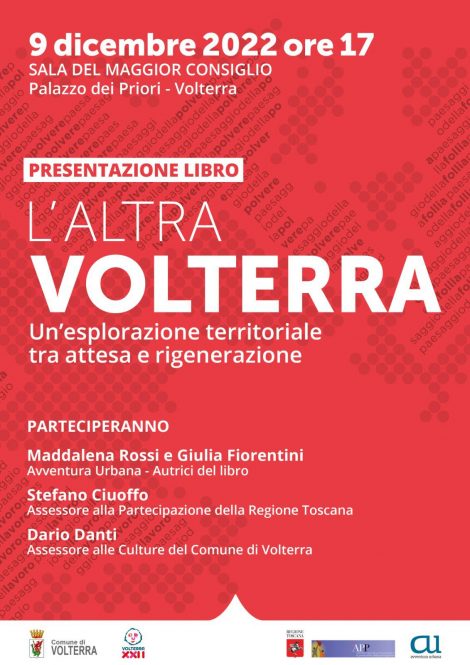 Volterra, studied by UNCHARTED as a main case of WP5 experimental and demonstrations, returns to be talked about as a place where culture and participation meet, this time in the trace of urban regeneration.
The occasion was the presentation of the book "L'Altra Volterra: un'esplorazione territoriale tra attesa e rigenerazione" hold on on the 9th of December 2022. The volume tells the participatory process promoted by the Municipal Administration of the city of Volterra in 2021, with the support of the Tuscany Region, in continuity with the Human Regeneration project conceived for the candidacy of Volterra as Italian Capital of Culture. The process aimed at creating the context conditions favorable to the activation of a process of territorial regeneration through the rediscovery and reactivation of the underused or abandoned material heritage present in the municipal territory and the construction of possible strategies for its re-appropriation by the local communities.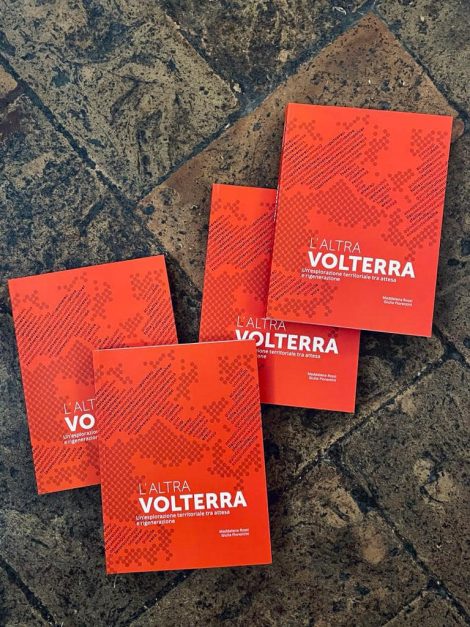 The book, written by the professionals of Avventura Urbana srl, company that took care of the participatory process, according to the Mayor and the Councilor "represents a reference for the reconstruction of the collective history of Volterra and its territory" thanks to the restitution "analysis, lived stories, collective memory, suggestions, emotions and possible projects of human-urban regeneration: giving meaning to Volterra visible through the invisible Volterra".
The presentation was attended by the authors of the book, Maddalena Rossi and Giulia Fiorentini, the Councillor for Participation of the Tuscany Region, Stefano Ciuoffo, and the Councillor for Cultures of the Municipality of Volterra Dario Danti.
To learn more see the news in Italian language of Il Tirreno – Pisa.