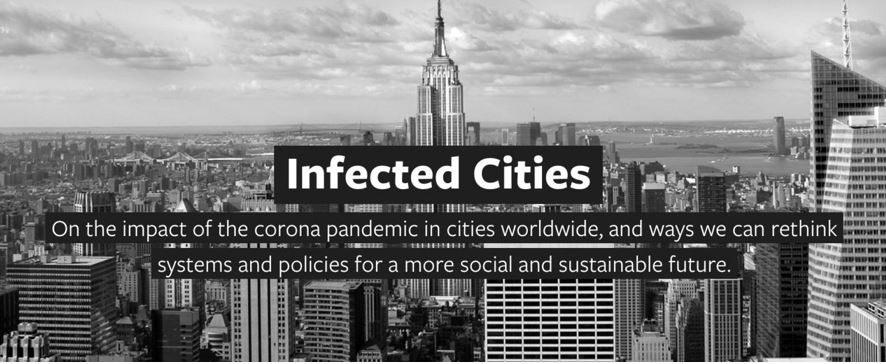 The last December 10, the first of the "Infected Cities" livecasts on creative resilience in European cities was launched by DutchCulture together with Pakhuis de Zwijger in Paris.
It was the first of four new livecasts to reflect on how urban culture and creativity can be a driver of social impact.
In this time Europe is facing a without precedents situation: on one side, European cities have to deal the resurgence of the coronavirus, on the other, social crises emerge that concern, for example, social inequality and the living conditions of migrants.
In the series, people from cultural and creative sectors explain which roles culture and cultural participation can take to have a social impact in their city favouring resilience and innovation.
In each city, the so-called 'city makers', such as artists, designers and other storytellers give an insight into their daily works and explain how they commit to making a positive impact in their city in these ongoing corona times and support those who suffer the most.
Organising:
The series is organised by the international organization DutchCulture together with Pakhuis de Zwijger.
DutchCulture is a network and knowledge organisation for international cultural cooperation. It supports the Dutch cultural and creative sector and connects cultural and creative professionals, organisations within the art and design sector heritage institutions, public authorities and networks with each other and with international partners in the context of international cultural cooperation.
Pakhuis de Zwijger is a cultural organisation founded in 2006 and grown to be an independent platform for and by the city of Amsterdam and its inhabitants.
The four livecasts:
Thursday 10 December 2020 – Infected Cities #11: Paris
Thursday 17 December 2020 – Infected Cities #12: Athens
Thursday 14 January 2021- Infected Cities  #13: Warsaw
Thursday 21 January 2021 – Infected Cities #14: Madrid