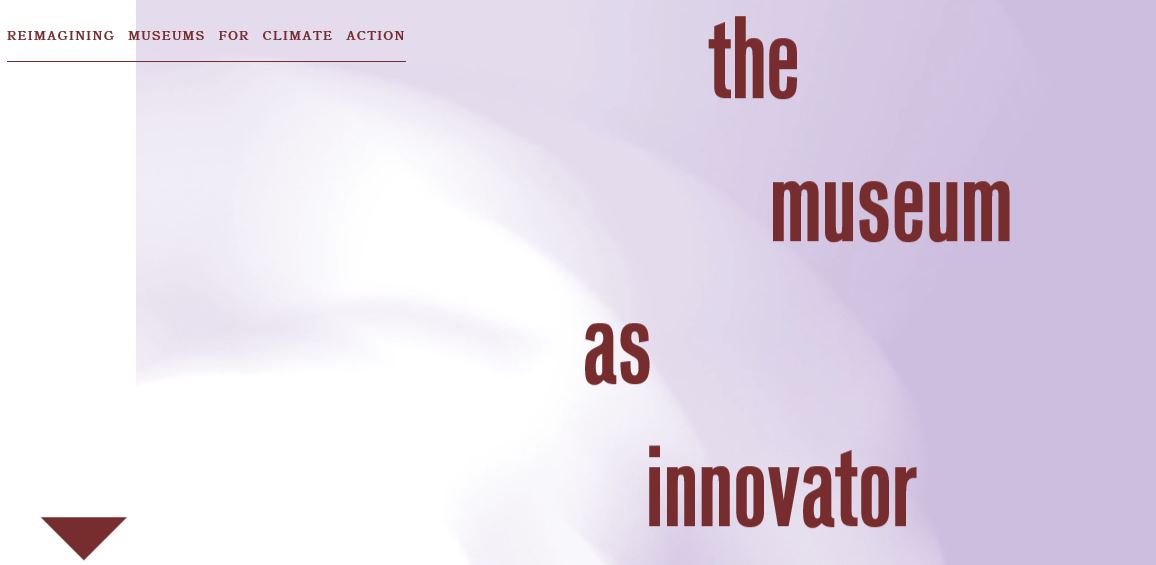 There are 3 days left to register for the international competition "Reimagining museums for climate action".
This competition invites designers, architects, academics, artists, poets, philosophers, writers, museum professionals, community groups and the public at large to think about how (re)design the museum as an institution, to help bring about more equitable and sustainable futures in the climate change era.
Museums can encourage new forms of governance and participation, support transdisciplinary research and education, and provoke systemic change across society.
This call is directed to proposals that reimagine the museum as a form of radical climate action:
What will museums look like in this profoundly altered world?
How will they function and who will they serve?
What role might they play in reconnecting nature and society, and in combatting the knotted problems of climate change, inequality and social justice?
Proposals that address the themes climate justice and green future will be particularly welcome.
The registration deadline will be on the 31st July 2020.
The submission deadline will be on the 15th September 2020.
The competition is part of the UK Arts and Humanities Research Council (AHRC) Heritage Priority Area's contribution to the UN Climate Change Conference, known as COP26, which is due to take place in Glasgow in 2021.
For complete information, consult the website.