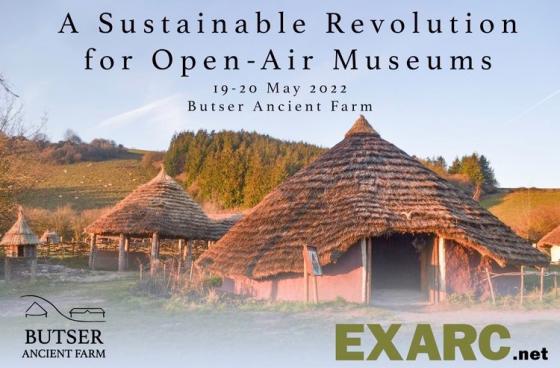 The second call for papers was launched by Exarc for the conference "A Sustainable Revolution for Open-Air Museums" that will be held at Butser Ancient Farm in southern England next 19-20 May 2020.
The conference, organized by EXARC (the ICOM affiliated organisation for Archaeological Open-Air Museums, Experimental Archaeology, Ancient & Traditional Technology and Interpretation & Education) together with Butser Ancient Farm (UK), will explore the future for Open-Air Museums with presentations from a range of speakers.
Among the main topics:
how to develop the strength of open-air museums by building partnerships with other organisations
how open-air museums can become leaders in sustainable solutions
how museums can adapt to digital change
The event, organized to coincide with the Butser's 50th anniversary, will be a hybrid event: some talks and workshops will take place on-site, another part will be broadcast online as open access.
The deadline for this second round of abstracts is January 15, 2022, notification of acceptance will be given by February 15.
Further information about the call are available at https://exarc.net/meetings/2022-sustainable-revolution
About EXARC:
EXARC's mission is to make the archaeological past widely accessible facilitating both research and education.
It intends to create opportunities for researchers and practitioners to collaborate, exchange information, and share best practices in archaeological open-air museums, educational and presentational tools and demonstrations of cultural heritage .
EXARC's goal is to bring people together and make them more professional.