Europa Nostra, the European Voice of Civil Society Committed to Cultural Heritage, launched the entries to participate in the 2022 edition of the European Heritage Awards / Europa Nostra Awards.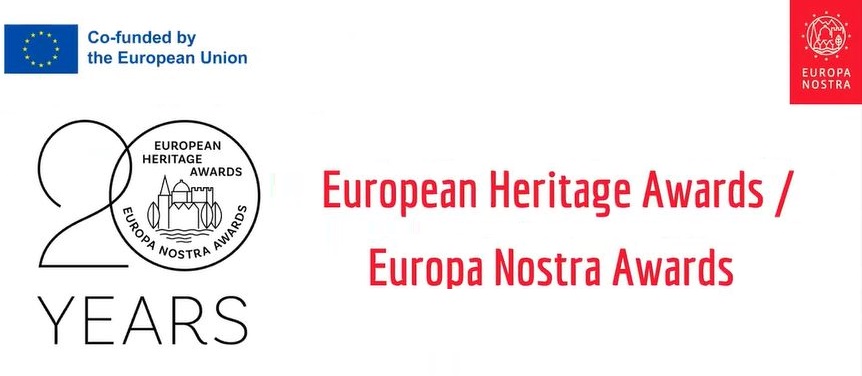 The Awards were launched for the first time 20 years ago, in 2002, by the European Commission and supported by the Creative Europe Programme. Since then, Europa Nostra has been responsible for running this awards scheme.
The purpose of the Awards is to identify, recognise and support best practices in the conservation of cultural heritage and in the care and promotion of tangible and intangible cultural heritage.
The European Heritage Awards / Europa Nostra Awards will honour 30 heritage achievements, among which up to five Grand Prix will be awarded within thematic areas that are transversal to the five awards categories.
The categories of entry for this edition are:
● Conservation & Adaptive Reuse
● Research
● Education, Training & Skills
● Citizens Engagement & Awareness-raising
● Heritage Champions
Entries can be related to tangible, intangible or digital heritage.
The thematic areas of the Grand Prix for the 2022 edition are:
● Innovation
● Digital Transformation
● Sustainability & Climate Action
● Social Cohesion & Well Being
● International Relations
Each winner of a Grand Prix will receive a monetary award of €10.000.
The deadline for submissions is the 1st February 2022.
For more information: Apply – European Heritage Awards / Europa Nostra Awards