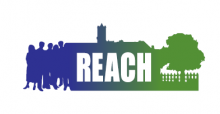 REACH project is focused on issue of the participatory governance of CH.
CH plays an important role in contributing to social integration in Europe, and a more comprehensive and more detailed picture of the range, type and impact of research and participatory research methodologies, current and future, associated with these subjects will further enhance their potential for social good.
The REACH social platform will create tools to trigger the debate on how participatory approaches can contribute to develop a common horizon of understanding. The aim is to derive from this debate a proposal for a resilient European CH.
Objectives
REACH's social platform activities will have a twofold scope:
₋ Support: to map and provide analysis of research results achieved in previous programmes, to identify current and emerging research trends, and to offer authoritative new knowledge of the CH field to researchers, experts, the European Commission (EC) and policy makers
₋ Coordination: to offer benefits to its participants, expanding knowledge of complementary research domains, and of new research methodologies, generating opportunities for cooperation, offering pathways to wider user engagement with research outputs.
This social platform is a long-term collaborative enterprise; it is intended that it will continue to function well beyond the end of the project. REACH will deliver a range of concrete outcomes to be used beyond the EC funding period.
Action Plan
REACH project will last 36 months and it will consist of three practical areas of work:
1. development of a sustainable REACH network aggregating the widest range of stakeholders and audiences, and offering concrete participatory experiences through the pilots;
2. implementation of a rich programme of public encounters (workshops, conferences and meeting with local stakeholders) focusing on participatory approaches to preservation, use/reuse, and management of CH;
3. publication of Open-heritage.eu, the online portal to give access to open spaces for debate, dialogue, interaction and experimentation, and to a repository of resources and data to be exploited in future research activities.
The project consists of 7 Work-Packages:
WP1, Project Management
WP2, Communication and dissemination
WP3, Critical review and model building
WP4, Workshop & Conferences
WP5, Partecipatory pilots
WP6, Data Colletion and measurement
WP7, Sustainability and Resilience