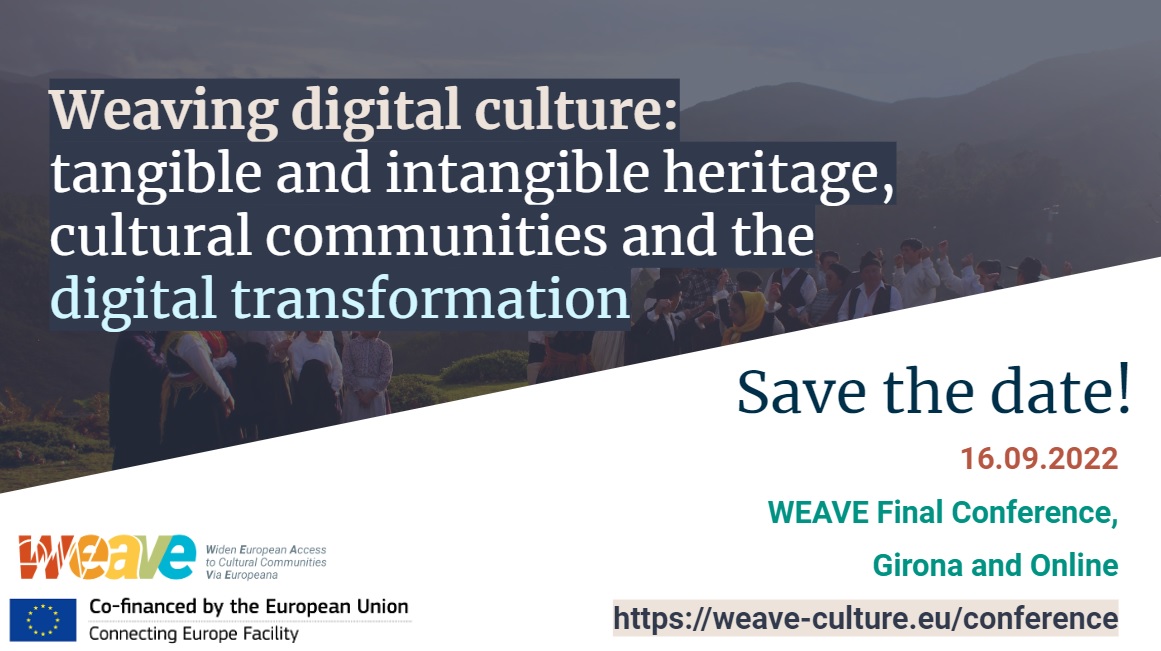 News from the UNCHARTED community!
The WEAVE – Widen European Access to cultural communities Via Europeana project, has announced its final conference which will explore the connections between tangible and intangible heritage, cultural communities and the digital transformation process of cultural heritage organizations.
The event will be held in hybrid format, online and in-person in Girona, on September 16, 2022.
The programme includes several keynote speakers who will present the main achievements of the project and cover topics such as: building the capacity of cultural heritage institutions for digital transformation and better engagement with communities.
All participants will be involved in a lively discussion thanks to a networking lunch and a digital exhibition.
A workshop on Photogrammetry in cultural heritage 3D digitisation, with a particular focus on heritage photography, will conclude the event.
All updates and useful information on the WEAVE final conference are available at https://weave-culture.eu/conference/