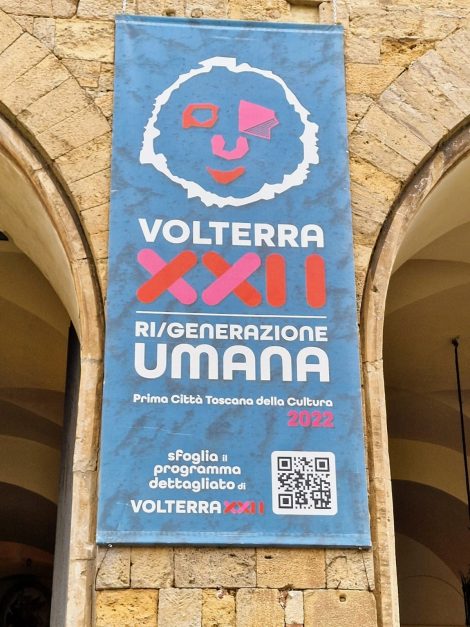 The representatives of the European project UNCHARTED met in Volterra with the Mayor Giacomo Santi and the Cultural Councellor Prof. Dario Danti on 13 June 2023.
For the UNCHARTED project the team of Promoter S.r.l. was represented by Pietro Masi Administrator, Dr. Antonella Fresa Director of Implementations and Arch. Giulia Fiorentini responsible of the case study on Volterra, together with Prof. Eszter Gyorgy of the ELTE University of Budapest connected online.
The meeting was the occasion of reviewing the progresses of the main case study of the Experimental Demonstrations of UNCHARTED about cultural strategic planning in Volterra, and the experience of its nomination as City of Culture in Tuscany.
Promoter Srl, as leader of the case study, will report to the UNCHARTED Workshop planned in Barcelona on 15-16 June 2023 about the results of the interviews with the group of stakeholders of Volterra conducted during the period of April-May 2023.
The interviews will be followed by an online questionnaire that will be open to the contribution of all the citizens of Volterra during July-August 2023.
The study will conclude at the end of October 2023 with a public event hosted by the Municipality, where results and outcomes will be presented and discussed with the citizenship.
Picture from the meeting