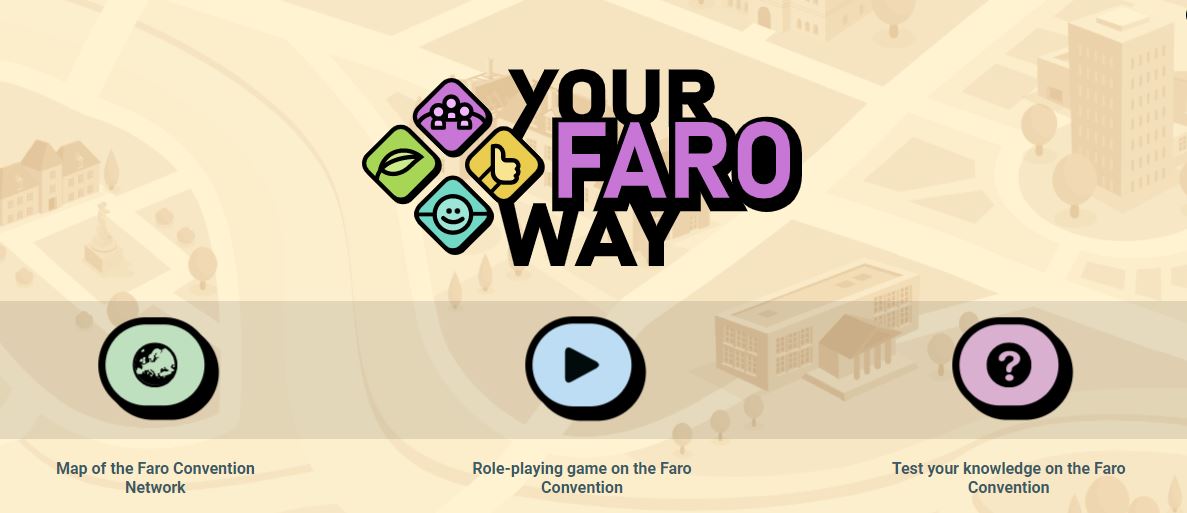 The Council of Europe Framework Convention on the Value of Cultural Heritage for Society (Faro Convention) promotes a wider understanding of heritage and underlines its relevance relate to human rights and democracy.
It expands the vision on heritage by presenting it both as a resource for human development, the enhancement of cultural diversity and the promotion of intercultural dialogue, and as part of an economic development model based on the principles of sustainable use of resources.
One of the outcomes in the framework of the Council of Europe-European Union Joint project "The Faro Way: enhanced participation in cultural heritage" is the role-playing game "Your Faro Way".
The main objectives of "Your Faro Way" are to facilitate the exchange of views and promote a more active role of civil society in the management of cultural heritage as well as to create a better understanding of the principles of the Faro Convention.
Players have the opportunity to experience concrete examples and gain practical knowledge on how to implement heritage projects. In the game they have the opportunity to take on the roles of different heritage stakeholders and develop heritage projects.
An innovative way to promote the value of cultural heritage for society and to actively involve different stakeholders.
"Your Faro Way" game is available at https://yourfaroway.com/.