text and images courtesy of Elena Correa Jiménez (University of Granada).

Following the work for recovering the area that was initiated on Pilot site in January, the students of the Rural Public School "SENED" of Jérez del Marquesado were involved in a day activity of planting rowan, walnut and chestnut trees. Continuing with the recovery of the Barranco del Alcázar in Jérez del Marquesado, after the reconstruction of the dry stone walls of the cultivation terraces, students planted typical trees of the area, to recover part of the productive and landscape space of this area.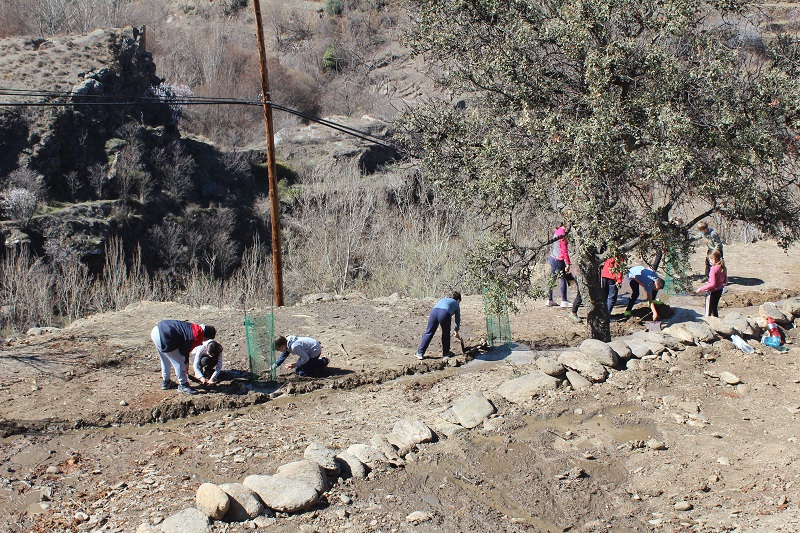 The activity consisted of planting trees typical of the area. Mainly chestnut trees, but also some walnut, mulberry, rowan and other traditional fruit trees. The pupils of the Jérez del Marquesado school took part in this activity, with the children of the village being the protagonists. In groups, the students planted the trees and then watered them, thanks to the Alcázar irrigation channel, which was also recovered during the Balates School.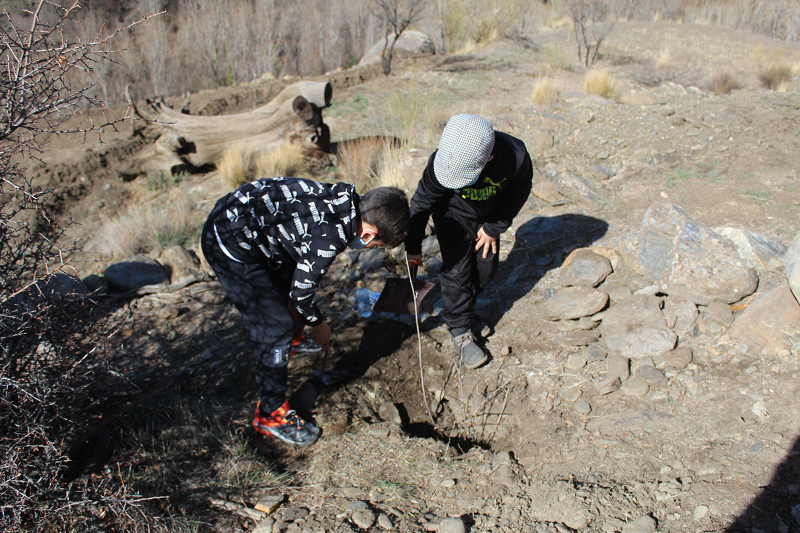 It has been a way of trying to create a link between the ravine and the younger inhabitants of the village who have not seen or known the chestnut grove or the cultivation area in all its splendour.
The activity was organised by the Biocultural Archaeology Laboratory (MEMOLab), coordinated by Professor Dr. José María Martín Civantos, from the Department of Medieval History and CCTTHH of the University of Granada.
Learn more about INCULTUM Pilot 1 – Altiplano de Granada