text and images courtesy of Elena Correa Jiménez (University of Granada).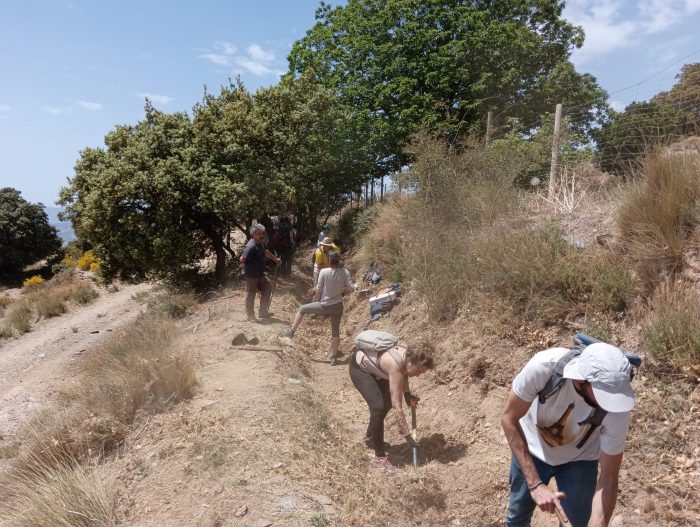 On May 6 we carried out the annual cleaning of the Barjas irrigation channel Cáñar (Granada). The activity was organised by the Biocultural Archaeology Laboratory (MEMOLab), coordinated by Professor Dr. José María Martín Civantos, from the Department of Medieval History and CCTTHH of the University of Granada.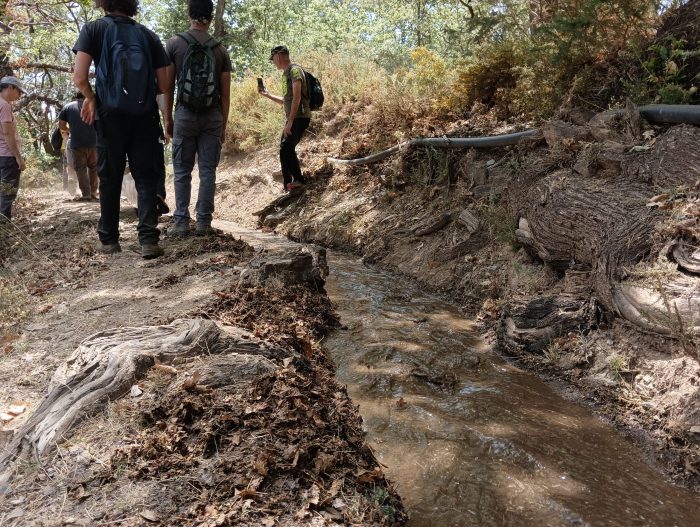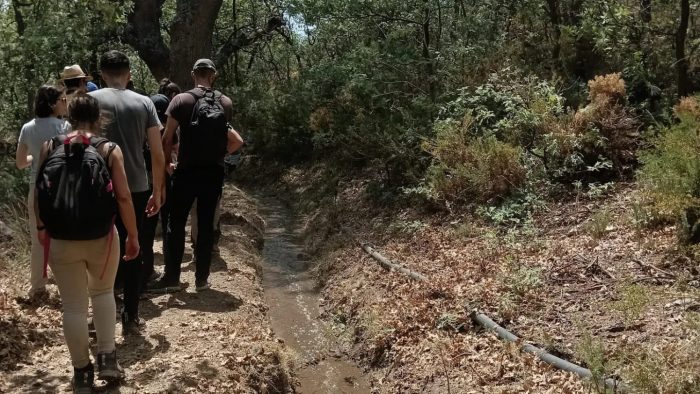 This is a medieval irrigation ditch that, after 30 years of abandonment, was recovered in 2014, by MEMOLab Laboratory, in collaboration with the Irrigation Community of Cáñar/Barjas. Since then, we have collaborated in the annual cleaning of the ditch, to achieve irrigation in the summer period, ensuring water in the driest periods.
This activity has been carried out thanks to the work of 50 volunteers from different interests, who, using traditional techniques, cleaned the irrigation ditch of vegetation and soil accumulated throughout the year.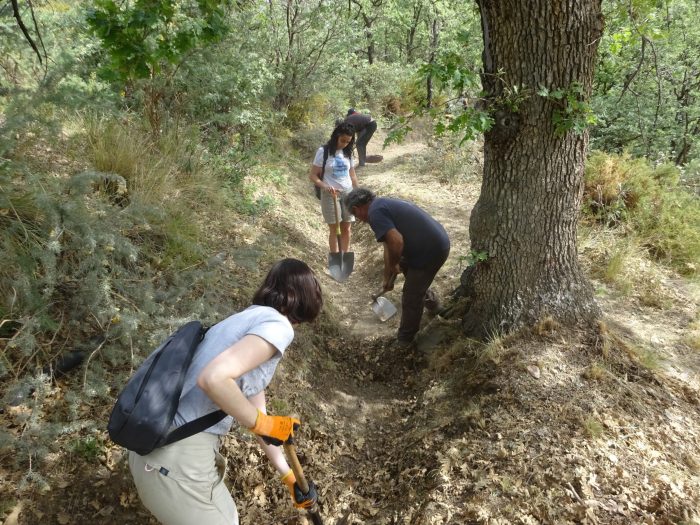 Learn more about INCULTUM Pilot 1 – Altiplano de Granada