text by Elena Correa Jiménez (University of Granada), photos by Rocco Corselli, MEMOLab researcher.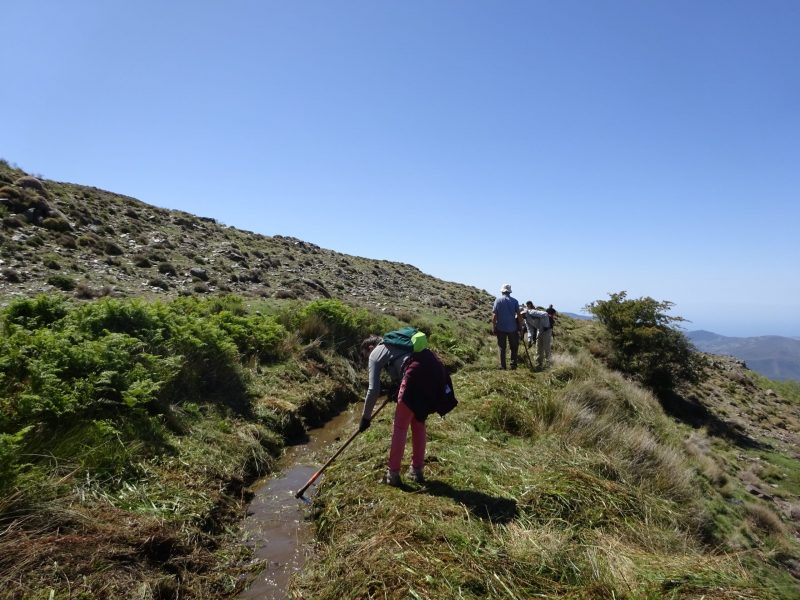 On the 10th of June, the cleaning of the acequia Baja de Pitres (Granada) took place. This activity was organised by the Laboratory of Biocultural Archaeology (MEMOLab UGR) and the Irrigation Community of the irrigation ditches Baja and Alta de Pitres.
Fifty volunteers, including locals, archaeology students, environmental volunteers, etc., took part in the clean-up. The activity consisted of clearing vegetation and soil from this historic irrigation channel, fundamental in shaping the landscape and life of La Taha. This historic canal is about 12 kilometres long, from its source in the Mulhacén river to the Bermejo river.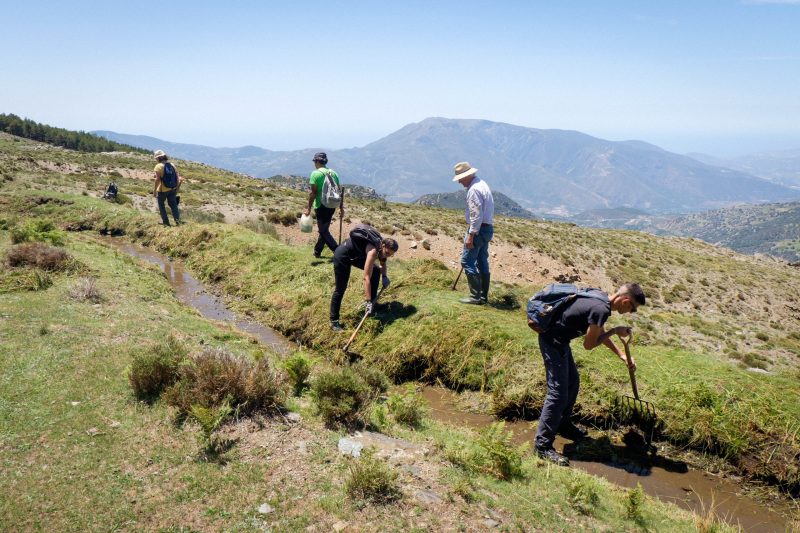 This initiative is part of the work carried out by MEMOLab in the context of INCULTUM Pilot project, to revalue historical irrigation channels and the irrigation communities that manage them, in order to preserve a cultural and environmental heritage that is fundamental to our landscapes.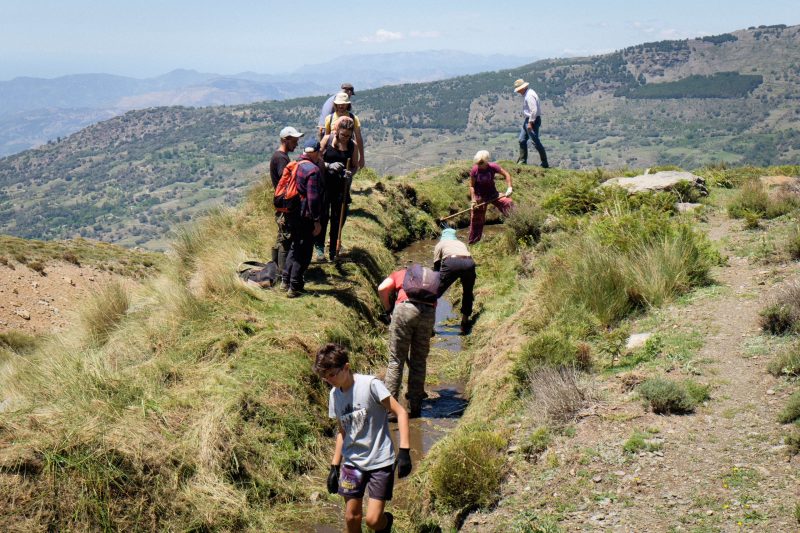 Learn more about INCULTUM Pilot 1 – Altiplano de Granada