Article and images courtesy of Eglantina Serjani (CeRPHAAL)

The INCULTUM partner CeRPHAAL in Albania has identified the cultural heritage of the Vlach minority as the main product of their project's innovative actions. This initiative aimed at recording, revitalizing and promoting the currently menaced cultural heritage values of the Vlach people. An important part of this enterprise was the reconstruction of a Vlach authentic dwelling – the kalive.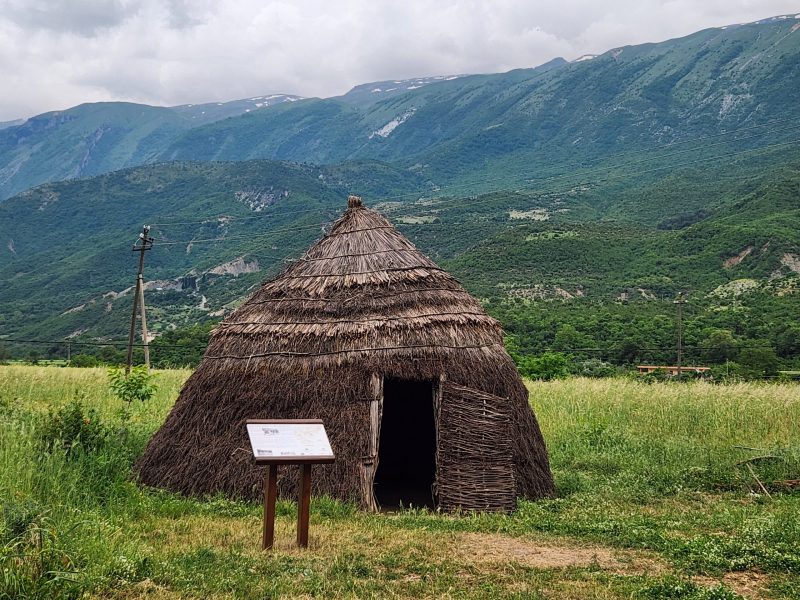 It was reconstructed in July of 2022, in a camping site, just outside the town of Përmet, a destination highly frequented by foreign and domestic tourists. The location is significant as it corresponds with one of Vlach's temporary daily camps set during their seasonal transhumance movements towards summer and winter pastures. The dwelling is an open-air museum that exemplifies the living history of the Vlach people that survive due to the detailed memory retained by those individuals who once lived in pastoral transhumant societies across the landscape of the Upper Vjosa valley. It was constructed using the same techniques and materials that Vlach builders used in the past, acquired in the surroundings of the area.
During the first half of May 2023, the CeRPHAAL team was engaged with the arrangements of the interiors of the dwelling hut and prepared a display of domestic objects used by local society in the past. This is an ongoing process that necessitated a broad collaboration with local stakeholders, particularly the elderly Vlach. Some of the objects displayed include old tools used for wool processing, such as the manual spinning instruments for yarn making and other domestic utensils, including a wooden decorated cradle, a wood butter churn, etc.
The objects attracted the attention of visitors to the site, propelling the organization of a dynamic cross-cultural activity that is programmed to take place at the dwelling site during July. It will allow the students and visitors to interact with the elderly Vlach and learn ancient forgotten domestic processes that took place within a Vlach dwelling.
This event is part of Vlach's open days program of activities scheduled to take place during the first week of July.